Real Madrid: Pogba a step closer as Eriksen nears Man Utd move
Sources close to Christian Eriksen's mooted transfer to Manchester United say the Dane has now agreed terms with the Red Devils.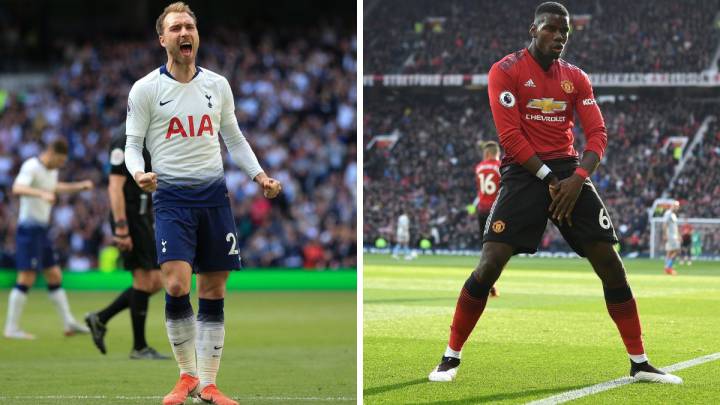 Christian Eriksen has finalised personal terms with Manchester United, sources close to the Tottenham midfielder's mooted move to Old Trafford have told AS.
The 27-year-old Denmark international has agreed a five-year United contract that would see him earn an annual salary similar to that pocketed by current Red Devils star Paul Pogba. It now remains for United to complete a deal with Tottenham.
Optimism that United, Spurs will agree deal on Wednesday
AS' sources are confident that the two Premier League clubs can settle on a fee for Eriksen by the end of Wednesday, although they are quick to caution that there are no guarantees when a negotiator as tough as Tottenham chairman Daniel Levy is involved. On Tuesday, a Spurs representative was locked in talks with United as the sides look to come to an agreement.
Eriksen, who is out of contract at Tottenham next summer, chose some months ago not to renew his deal at the North London club and, although he had been holding out for a move to Real Madrid, he has now made up his mind to go to United given the increasing unlikelihood of a switch to the Bernabéu.
Eriksen's arrival in Manchester would open the door for Madrid to secure the services of Pogba, with the Dane's addition to Ole Gunnar Solskjaer's squad leaving United covered against the Frenchman's potential departure for Spain.
Pogba is a player that Madrid boss Zinedine Zidane has expressly asked for, and Bernabéu chiefs are now focusing their efforts on delivering the 26-year-old's signing.
Real Madrid also lining up Van de Beek signing
Meanwhile, Real Madrid are also readying a swoop for Ajax's Donny van de Beek. Terms have been all but agreed with the Dutchman, 22, and the expectation is that the Eredivisie champions would sell for around 50 to 60 million euros.
As things stand, it is unclear whether Van de Beek is solely a back-up option should Los Blancos' pursuit of Pogba fail to come to fruition, or whether there is a possibility that both targets could end up playing together in the Spanish capital.
What appears more certain is that Madrid will have to sell if they are to pay Pogba's sizeable transfer fee without breaching UEFA's 'financial fair play' rules. If they plan to sign both midfielders, moreover, the need to bring in revenue will be all the greater.