PREMIER LEAGUE
Lukaku's agent flies from Ibiza to London to seal his client's fate
Manchester United are annoyed by photos of Lukaku training with Anderlecht and his agent has flown from Ibiza to London to negotiate his departure.
Romelu Lukaku's agent has travelled from Ibiza to London to negotiate his client's departure from Manchester United. The club are annoyed by the fact that the Belgian has been training with Anderlecht and have dug their heels in over what appears to be an inevitable departure for the striker.
The coming hours will be decisive for his future. He wants to leave United but the club are not making his exit easy. AS understand, Federico Pastroello, the player's agent, has flown into London in an effort ot unlock the stalemate and to find a new team for Lukaku.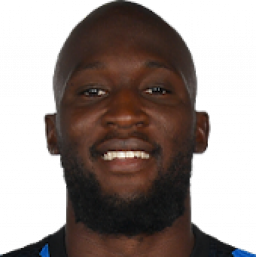 On Monday, United rejected a second offer of €58 million and with United's asking price exceeding €80 million, it seems they are way off agreeing on a valuation of the player. Now, with the transfer window closing, they are looking for a solution that will satisfy all three parties: Lukaku, Inter Milan and Manchester United.
For a number of days, it seemed a swap between Juventus and United with Dybala heading to the Premier League and Lukaku heading the other way was on the cards.

The Argentine's wage demands were too high though along with issues with his image rights and it forced United to forget about that option. Dybala has since been contacted by Tottenham as a move to the Premier League remains very possible.
Lukaku hasn't helped negotiations and was pictured on Monday training with Anderlecht. That annoyed United and they have asked for an explanation from the Beglian.