PREMIER LEAGUE
Talks between Spurs and United over Eriksen break down
Sky Sports say talks have broken down between Spurs and Manchester United as the Danish attacking midfielder holds out for a chance to play for Real Madrid.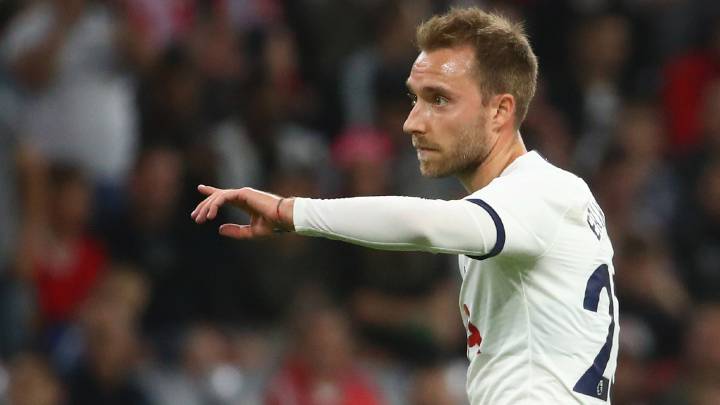 Negotiations between Manchester United and the central midfielder, Christian Eriksen, have broken down according to multiple reports in England. The 27-year-old is still harbouring hopes of playing with Real Madrid.
Manchester United's interest in the player was reveaeled on Tuesday but any talks of a move were vetoed by Eriksen, who prefers a move to Spain according to Sky Sports.
The Times say Eriksen told Spurs he would prefer a move abroad and say Daniel Levy was asking for €86 million for the Dane.
Eriksen's deal with Spurs ends next summer and if he doesn't leave in the next couple of days, he could leave at the end of the season for free. There is also the possibility that he renews with Spurs or leaves in January.
In the same report in The Times, they say Spurs are eyeing up a double signing of Dybala and Coutinho. If they were both to arrive, it could mean congestion in their attack and the need to sell.
Zinedine Zidane is still holding out for Paul Pogba and he has one day to leave, a desire he expressed earlier in the transfer window.