Barça convinced that Real Madrid are still pursuing Neymar
Executives at the Catalan club are convinced the Brazilian striker will not remain with the Parisian club and that Real Madrid are not out of the race for his signature.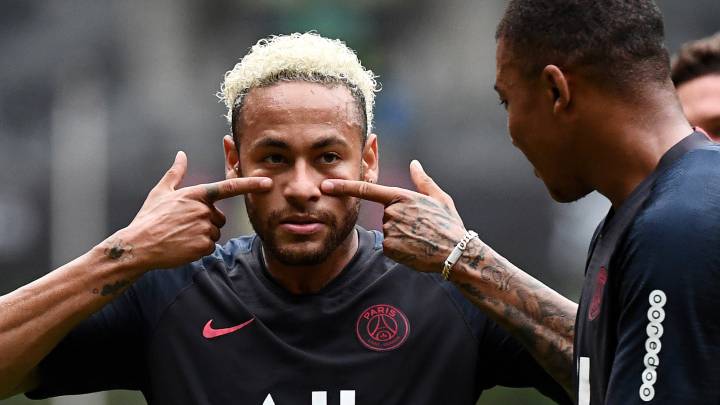 Barça are still open to a Neymar return with many key squad members also happy to welcome the Brazilian back at Camp Nou. As yet Paris Saint-Germain have resisted any attempts to negotiate an exit deal for the striker with only leaked information of what players could potentially form part of a conclusive deal on behalf of the French club emerging in a settlement could see Neymar return to the Catalan capital.
Barcelona's sporting directors are certain of three aspects relating to the player and his current situation. Firstly, they are convinced that Neymar will not play with PSG next season given the high level of tension in the first team squad between the Brazilian and other team mates. New PSG sporting director Leonardo has done his best to back up this hypothesis via throwaway comments with colleagues and even journalists to reinforce that this is the case.
They also feel that PSG do not want to sell or loan the player to Barça given the taut relationship that exists between both clubs and any headway that has been made by intermediaries in connection to a possible move has ultimately lead to nothing. The final and most important view held by Barça club officials is that PSG are still holding out hope that Real Madrid make a late bid for the player with the Ligue 1 club happier to offload the Brazilian to Zinedine's side.
England closed
The closure of the Premier League transfer window automatically rules out any would-be Premier League suitors and Barça are aware that the likes of Juventus or Bayern Munich have no intention of pursuing the Brazilian forward which leaves Barça and Madrid as the only clubs where the striker could end up at. Florentino Perez has been a long time admirer of Neymar with the Real Madrid president enjoying a positive relationship with PSG CEO Nasser Al Khelaifi. Welsh player Gareth Bale could also be used in the arrangement with the Cardiff born striker facing a season on the bench at best under Zinedine Zidane. Neymar could be the final piece for Real Madrid who are still looking for one big name player to complete the 2019-20 season squad.