Time running out for Madrid to secure Pogba signature
The French coach is only interested in the services of the United player and Real Madrid will need to meet the asking price of 170 M€.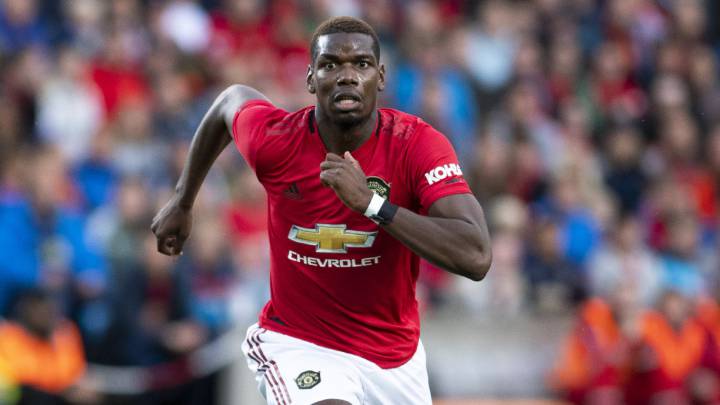 Paul Pogba is the only outstanding player that Real Madrid coach Zinedine Zidane wants at Real Madrid. The French coach gave his approval to recent acquisitions (Hazard, Mendy, Jovic...) but is not for budging when it comes to Pogba. Given the complexity of the situation with Manchester United, club officials have presented Donny Van de Beek (Ajax) as a potential "plan B".
The Dutch player is a more economic option with Ajax expected to sell for a fee of 50-55 million euro but Zidane is maintaining that Pogba is the only player he wants to add to his 2019-20 squad as time ticks down with the closure of the Premier League transfer window Thursday at 1800 CEST certain to impact on any potential move.
Transfer window
Real Madrid will still be able to sign the French player after this evening's deadline (the window in LaLiga closes on September 2) but it will be highly unlikely that United would sell a key player such as Pogba with no natural back-up to cover his absence. Talks to bring in Dane Eriksen floundered on Wednesday and Lyon president Jean-Michel Aulas refuses to discuss a move for Dembele. The final option open to United involving Sporting de Portugal's Bruno Fernandes also seems to have run aground.
United ignored Madrid's initial interest for the French international before putting a price-tag of 170 million euro on the player's head. This fee was initially deemed as too high by the Spanish side and with the time running down in the Premier League window, much will depend on the pressure exerted by Zidane on Florentino Perez but it appears that the French coach may have to plan the 2019-20 season without the 2018 World Cup winner.