We don't want Neymar - Real Madrid fans give verdict in AS poll
Almost 60 percent of those surveyed have voted against Real Madrid signing the PSG star, with some citing his off-field antics, price-tag and injury problems.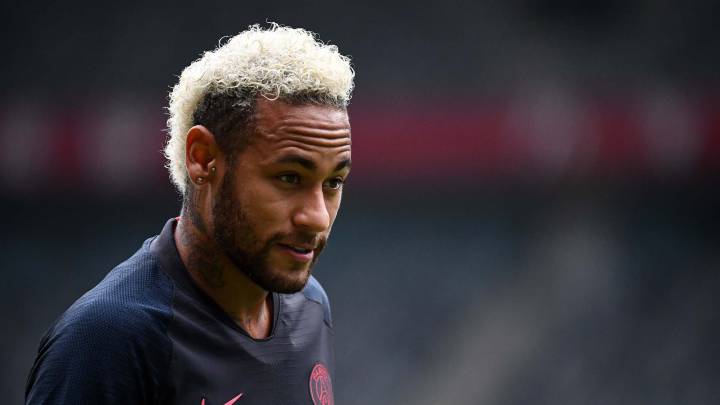 With Paul Pogba now a virtual impossibility for Real Madrid, the name 'Neymar' has emerged in recent days amid reports that PSG offered the Brazilian star to Los Blancos president Florentino Peréz.
The 27-year-old striker is desperate to leave Paris while Real Madrid are eager to sign another Galactico-level star before the close of the transfer window. Neymar's number one preference is Barcelona, although he would certainly also look favourably on a move to the Bernabéu should a return to Camp Nou be deemed unviable.
And while Real Madrid fans would love to see another marquee signing before the summer is out, particularly after the disappointment of not having signed Pogba, the majority of them would rather it not be Neymar.
In a poll conducted by AS (gathered almost 160,911 votes) 60 percent of Madridistas surveyed said they don't want the club to sign Neymar, for whom Madrid would be likely forced to pay up to 200 million euros, unless they were to arrange a player(s)-plus-cash deal.
Real Madrid fans against Neymar
Neymar's price tag, along with his recent off-the-field antics and his proneness to injury, are amongst the factors that have led the majority of Madrid fans surveyed to look unfavourably on the possible signing.
"I'm a Madridista and I have voted no," commented AS reader Juan Gonzalez.
"Apart from the stories off the pitch, I don't want Madrid to sign him because he's an injury-prone player and his foot has hasn't healed well. Why does Madrid want to spend a ton of money on a player who will be injured again in no time."
Mixed feelings on Neymar
Other fans had mixed feelings, seeing his prospective signing as more of a necessity than a desire at this point.
"I don't want Neymar, because he is a continuous source of problems. I don't like him, but today he would be a necessary player at Real Madrid," wrote Pepiño Casa Sande. "Mbappé would be better if there was the possibility of course, but there is no possibility today."
Forty percent want Neymar at Real Madrid
However there is still a sizeable portion of fans that would like the club to sign the Brazilian superstar and some pondered the possibility of an attacking trident formed by Neymar, Eden Hazard and Karim Benzema.
"Los Culés (Barcelona fans) don't want him to sign for Madrid, there must be a reason. Well I want Neymar, he seems like a star to me… with Hazard and Benzema… puff," commented Jose Luis Barreda, who is part of the 40 percent of fans surveyed who want to see the ex-Barca striker make the move to the Spanish capital.