Real Madrid: Three ways to get a Neymar deal over the line
Having not in fact been on Real Madrid's transfer wishlist this summer, there is now a real possibility that Neymar could go to the Bernabéu.
Neymar wasn't on Real Madrid's wishlist this summer, yet there is now a very real possibility that, rather than rejoining Barcelona, the Paris Saint-Germain forward could end up making a sensational switch to the Blaugrana's arch rivals.
Having already spent 298m euros this summer - and with a much-needed new midfielder still to be added to Zinedine Zidane's squad - here are the three ways that Madrid could pull off the signing of the Brazilian on top of all that:
Season-long loan deal
Both PSG and Neymar's camp are open to the idea, with a loan move seen as a platform on which the 27-year-old could re-establish himself as a top performer and boost his transfer value. However, AS understands that Madrid have absolutely no interest in doing such a deal, not least because of how expensive it would be despite only being a season-long arrangement.
Indeed, it is estimated it would cost 115m euros in all. Madrid would have to stump up a loan fee proportionate to the amount PSG paid to buy the star and the duration of the contract they signed him to. Given that he moved to Paris on a five-year deal, Los Blancos would be looking at a bill for one fifth of 222m euros: 45m. On top of that, there would be his annual, pre-tax wages of around 70m.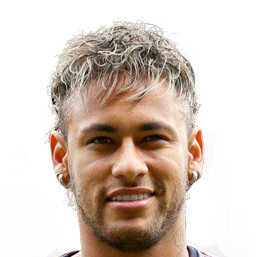 Delayed payment
This is also an approach that would involve Neymar playing for Madrid on loan, but only initially: unlike the scenario above, this temporary agreement would include a clause requiring Los Merengues to buy the player outright in 12 months' time.
This would be a way of 'disguising' the deal so that whatever transfer fee is agreed between the two clubs goes into Madrid's accounts for next year, in the process allowing the LaLiga giants to sidestep any possible 'financial fair play' breaches this summer.
Part-exchange deal
There are reports that both Madrid and Barça are looking to include players as makeweights, in a bid to bring down the price of his purchase. In Catalonia, Philippe Coutinho, Ousmane Dembélé, Nelson Semedo and Jean-Clair Todibo have all been tipped to go to Paris, while James Rodríguez, Gareth Bale and Keylor Navas are the favouites to be offered in part-exchange by Madrid.
Although such a course of action is a possibility, it poses the drawback of requiring the successful completion of negotiations on an increased number of fronts.