Dybala faces Champions League axe as Sarri eyes Juventus exits
The Argentinean is being linked with a move to PSG as the Juventus boss bemoans the fact six "top quality" players face European squad omission.
Paulo Dybala's frustrated move to Tottenham could have serious repercussions for the Argentinean with the Premier League window now closed and a host of clubs trusting in the largesse of PSG, Bayern and other Serie A sides to take their unwanted players off their hands.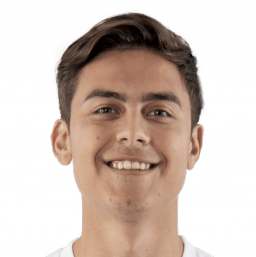 The Argentinean has found himself marginalized at Juve after the arrival of Cristiano Ronaldo, often being played out of position on the right to accommodate the Portuguese last season, and he was on the bench in Juve's 2-1 friendly defeat against Atlético on Saturday as Maurizio Sarri started Ronaldo and Gonzalo Higuaín in attack.
A second-half cameo from Dybala was eye-catching enough – although Douglas Costa stole the show for the Serie A side - but there are simply too many forwards on the books at the Allianz Stadium and Sarri has warned that Dybala, one of the most coveted forwards in world football, faces missing out on Juve's Champions League squad for next season.
Sarri needs to cut six players from Champions League squad
The Serie A champions have managed to offload Moise Kean to Everton in a deal that in hindsight may prove to be a much better one for the Toffees than Old Lady, but Sarri still has plenty on chew on with the start of the season fast approaching and Mario Mandzukic showing no signs of agitating for a move.
"Dybala is in danger of being left out [of the Champions League squad]," Sarri said in a not-very veiled bid to invite some for the Argentina international. "In any case, we have to leave six players off the squad list for the Champions League. Our situation is tricky, shameful even; we run the risk of having to leave six top quality players out."
There has been some speculation linking Dybala with a move to Inter, with Mauro Icardi moving the other way, but that is fanciful at best and swapping a forward for another forward will hardly solve Sarri's problem.
However, it does appear that Dybala's days at Juve are numbered and the lack of suitors for a €100m player is an indication of the wider issue - one that is also affecting James Rodríguez, Gareth Bale, Mandzukic and others. There is a glut of attacking players available on the market but only a handful of clubs that can afford them. PSG appear to have altered their transfer policy this summer, buying in younger, cheaper players, and although Neymar's future remains unclear the French champions hardly need another big name forward.
For Juve and Dybala, time is running out.