Four tasks facing Barcelona ahead of the new season
Apart from the ongoing Neymar saga, Barça need to resolve Coutinho's future, decide what to do with Rakitic and Vidal, clear up Rafinha's situation and decide on a loan spell for Riqui Puig.
The FC Barcelona expedition caught a charter plane last night from Detroit to the Catalan capital shortly after the conclusion of the final pre-season game against Napoli. The players were given the day off to rest but the technical staff and key board members have work ahead with the 2019-20 LaLiga season starting next weekend.

The Neymar situation is ongoing and is a major side issue in itself with other matters pressing for Valverde and his backroom staff with the club needing to address the excessive amount of central players at the club.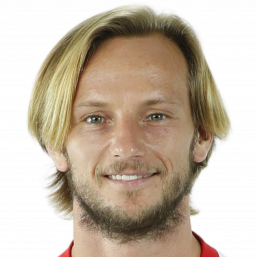 Generate some badly need income by selling Ivan Rakitic or Arturo Vidal is being contemplated with the sale of Rafinha made that bit more complicated, given that his current deal with the club expires in 2020. The feasible scenario is that no bids are forthcoming for the Brazilian born player.
Limited options
With the closure of the Premier League transfer window last Thursday (August 9), the options to offload Coutinho reduced. A bid for the Brazilian from Serie A seems unlikely with PSG the most realistic destination at this point for the central player. Any move for the former Liverpool man will be very much steered by the club rather than the player who is anxious to remain at Camp Nou.
Riqui Puig has impressed in pre-season and offers are on the table for the teenager to move on loan. The 19-year-old must now weigh up his scenario, stay with Barça "B" and hope to get the odd call-up to the first team or be guaranteed first team football in a higher category away from Camp Nou.