PSG fans unveil anti-Neymar banners during Nimes game
Supporters at Parc des Princes unfurled banners with messages such as "Neymar Out" and videos appeared on social media of fans chanting "Bastard..."
Neymar's time at PSG could be coming to an end. As things stand, the Brazilian is trying to engineer a way out of the club and wasn't included in the squad for this evening's Ligue 1 opener against Nimes. In the build-up to the game, various PSG fans expressed their unhappiness with the player.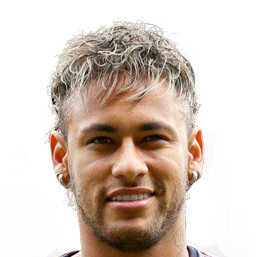 "Get lost Neymar"
Banners with messages such as: "Neymar Casse toi" ("Neymar get lost") and "Se faire taper par une pute n'arrive pas qu'en remontada tu t'en souviens?" ("Being hit by a prostitute doesn't only happen during a comeback, do you remember?) were seen in the stands at Parc des Princes while chants of "Neymar, son of a bitch" could also be heard during the game.  A group of radical supporters handed out leaflets in which Neymar was described as, "The most disgusting player in PSG history". French daily, Le Parisien, interviewed numerous fans outside the stadium and many of them voiced their anger at the player who was signed two years ago to help the team win the Champions League but has left them disappointed.
Lack of respect
It is looking increasingly like Neymar will not play again for PSG and his impending departure is considered a lack of respect towards the club by fans. During his two seasons at the club, Neymar has missed almost half of the team's games through injury and left supporters frustrated by his lack of committment to the club.