Barça still optimistic as Neymar PSG exit saga rumbles along
Barcelona president Bartomeu is still harbouring hopes of securing the Brazilian striker but is adamant on only an exchange deal with other players.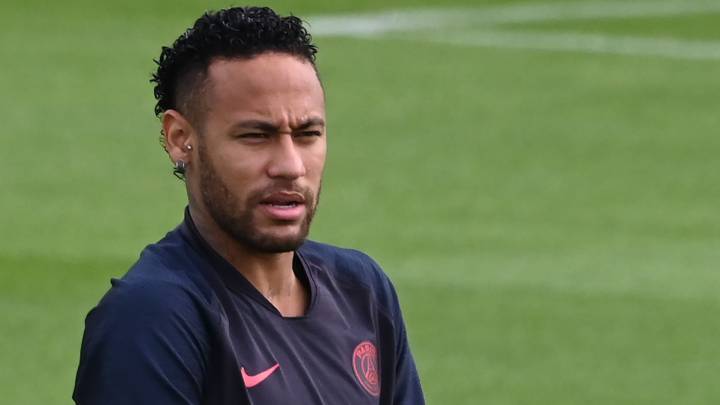 FC Barcelona president Josep Maria Bartomeu spent the final hours of the club's tour of the USA with his ear pressed to his phone with the Barça executive in constant contact with key individuals involved with a possible Neymar PSG exit. Bartomeu was in conversation continually with Brazilian André Cury and Israeli agent Pini Zahavi, two representatives at the heart of the Neymar deal, who kept the president updated on developments involving the striker and PSG.
The Barcelona president wasn't initially planning on travelling to Paris this week but will come face to face with PSG's CEO Nasser Al-Khelaifi at the ECA meeting this mid-week in Liverpool. An update on the player's situation however is expected to be filtered between today and Wednesday of this week with new PSG sporting director Leonardo directly acknowledging that the Ligue 1 side are also negotiating with other clubs.
Tension
The possibility of Real Madrid emerging as a serious candidate to lure Neymar hasn't amended the Catalan club's intentions and although Bartomeu has sated not to be fussed over Madrid's involvement, the situation internally at the club has created added internal tension.
Many Barcelona first team players (Piqué, Suárez, Arthur and Aleñá) were all receptive when being asked about a possible Neymar Camp Nou return when speaking to the media in Miami and Michigan and the view of the club's mercurial Leo Messi on a Neymar return is well known.
Barça maintain their posture of only taking the Brazilian striker with Barcelona players forming part of the deal. Other scenarios such as delayed payment plans are also being explored though the idea of a loan deal apparently has been dismissed by all parties.
As time rumbles on with little breakthrough in talks, there are those at Barcelona who feel that PSG have no intention of selling the player and are using the Real Madrid interest as a smokescreen to further force the Catalan club, aware of their level of interest in a Neymar return to Camp Nou.
The ECA meeting in Liverpool on August 15 and 16 will certainly be interesting with the presence of Real Madrid, Barcelona and PSG presidents guaranteed as the the Neymar saga rumbles on.