"You´ll win nothing without him f*ckers". Neymar's sister hits back at PSG fans
Rafaella Santos (Neymar's sister) took to her Twitter account to hit back at PSG fans who demanded that the Brazilian leave the Ligue 1 side.
Rafaella Santos (Neymar's younger sister) was angered with the treatment her brother was handed out with banners and chants aimed at the Brazilian player ahead and during PSG's Ligue season debut at home to Nimes.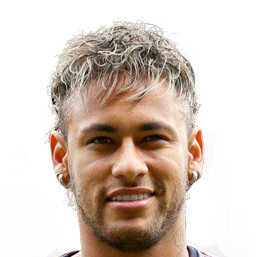 Banners were unfurled with "Neymar get lost" and a more direct "Being hit by a prostitute doesn't only happen during a remontada, do you remember?"
Rafaella took to Twitter to convey her disgust with the situation, slamming PSG supporters: