Barcelona: Bayern in Coutinho loan talks, says RAC1
The Catalan radio station says Barcelona are negotiating with Bayern Munich over a deal to send Philippe Coutinho to Germany on loan.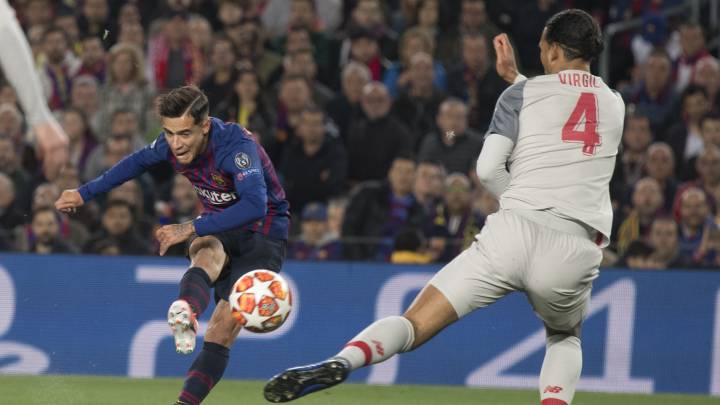 Barcelona's Philippe Coutinho has been one of the most talked-about names of the summer transfer window.
First, a possible return to the Premier League failed to materialise, despite the Brazilian being tipped for moves to north-London pair Tottenham and Arsenal. Then he was linked with a switch to Paris Saint-Germain as part of a deal to take Neymar back to Barça - an idea the French club are reportedly open to.
Bayern loan with purchase option, RAC1 reports
Now, he has emerged as a potential target for Bundesliga giants Bayern Munich. According to the Catalan radio station RAC1, sources at Barça have confirmed that the club are in talks with Bayern over a year-long loan that would include an end-of-season purchase clause. It is not known whether this would be optional or obligatory.
Valverde: "We don't know what will happen"
Germany looks to be one of the few destinations left open to Coutinho if he wants to leave the Camp Nou before the window closes on 2 September. Speaking on Thursday, Barcelona head coach Ernesto Valverde said he was not sure where the 27-year-old's future lies, but insisted he still has room for the player in his plans. "We don't know what will happen, but Philippe is a player who's here with us and we think he'll stay with us," Valverde explained.