Barcelona: Neto to undergo surgery on Tuesday
Leading specialist Dr. Xavier Mir will perform the operation on Neto's right hand in Barcelona on Tuesday. The goalkeeper faces five weeks on the sidelines.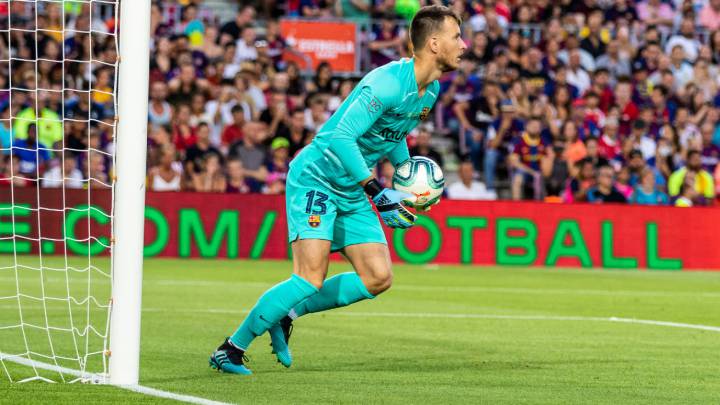 Neto will undergo surgery to repair the fractured scaphoid bone in his left wrist at the Dexeus de Barcelona Clinic tomorrow. The Brazilian goalkeeper suffered the injury in Barcelona's final training session of their US tour.
Barcelona's medical services issued a report this morning to confirm that the operation will be performed by leading had surgeon Doctor Xavier Mir, who is head of medical services for MotoGP. Doctor Mir was also involved in reconstructing Bruno Hortelano's right hand after the athlete was injured in a car accident in 2016; he has also treated musicians - included the late Spanish guitarist Paco de Lucía.
Barcelona to issue medical report on Neto on Tuesday
Fractures to the scaphoid bone are common and not considered to be serious but it can be an uncomfortable experience for goalkeepers. Barça's medical services announced that they will be issuing an update on Neto's situation and how long he is expected to for out for once he is out from surgery but considering similar cases, the keeper will likely be sidelined for around five weeks.
In the meantime, Iñaki Peña will stand in as Ter Stegen's deputy. The 20-year-old reserve team keeper accompanied the squad on both of the pre-season tours but didn't get to play.