Manchester United close the door on Paul Pogba leaving
United directors have informed Paul Pogba that he will not be leaving the club to join Real Madrid this summer - not for even for 200 million euros.
Paul Pogba will not leave Manchester United - not even for 200 million euros. The chances of the French midfielder joining Real Madrid ended when the Premier League transfer window closed last week. That is the consensus of club directors at Old Trafford and that is also how their counterparts at the Santiago Bernabéu view the situation.
The player, now resigned to the fact he will be going nowhere this summer, was the last to leave Old Trafford after Sunday league opener against Chelsea; he gifted his shirt to a fan on his way out of the ground in an attempt to reconcile with supporters. Minutes later, he told reporters in the Mixed Zone "the future will tell us" whether he leave United this summer or stays where he is. What has changed since then however, is that Manchester United's top brass have catagorically ruled out Pogba moving for the time being at least.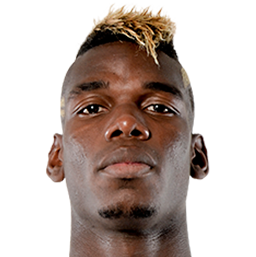 Outside chance
It was always a slim possibility that the 26-year-old would end up joining Zidane's Madrid - even though at one point, United appeared to be open to selling him for a massive fee, and outside of the window. Real Madrid, who have spent almost 300 million euros during the summer transfer window, could never have afforded such a high asking price - and neither could Juventus, who were also linked to the player. It became clear that United would be keeping the midifielder when the window closed on 8 August without Solskjaer having found a substitute although Christian Eriksen was close to joining...
Solskjaer doesn't have a great number of players in midfield - particularly after Ander Herrera's departure to PSG and despite the encouraging 4-0 win over Chelsea at the weekend, United don't look like they will be competing for the Premier League title with City, Liverpool and Tottenham this season. Executive vice-chairman Ed Woodward, was conscious that letting Pogba leave could have repercussions which might affect his own position at the club.
Pogba has another three years to run on his contract at United, earning 16 million euros per year. Nor does it mean that United might be open to letting him leave next season - they could even offer him a contract extension - the future will tell us...