Real Madrid gave the order to sign Neymar
Jesús Enrique Gutiérrez, who coached the Brazilian star at Real Madrid when he came to the Spanish capital on trial, tells AS about the experience.
Real Madrid became the first Spanish club to show an interest in Brazilian player Neymar, back in 2006, when the striker was just 14. Jesús Enrique Gutiérrez, now sports director at Madrid outfit Club Colonia Moscardó, was the coach charged with evaluating the promising youngster, who travelled from his home country to train with the Spanish giants' Infantil A side. With Real Madrid potentially about to make a move to buy Neymar from PSG, we spoke to the coach about the experience of working with Neymar all those years ago.
How did you find out you were going to be working with one of the most promising talents in Brazil: Neymar?
Neymar arrived in the winter of 2006 to train with the Infantil A side (Under 14s). It was in February when the academy bosses called me in to tell me a kid was coming from Brazil to train with us. It took me by surprise because it wasn't normal; other times players had come in from closer by, but never from so far away. They told me he'd be trying out for two weeks.
Did Neymar clearly have talent?
With the ball at his feet Neymar was something different to what I'd seen before. Right foot, left foot, both feet, something I'd never seen before. What's more, the level at Madrid back then was incredibly good.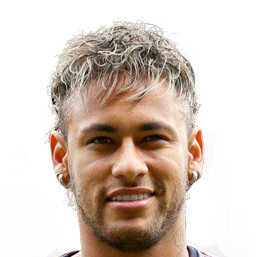 Was he difficult off the pitch?
When I went to meet him I saw a thin lad, with a shaved head and the face of a boy, because he was clearly still a youngster. When he went into the dressing room to meet his team-mates he quickly got on well with them. He was really smiley and always joking around.
What did you think when you saw him play?
As soon as we saw him, all of us there - me as head coach, my assistants and the academy directors - were certain we couldn't let him get away. The club's orders were that Neymar couldn't go back to Brazil without having made a commitment to Real Madrid...
Why didn't that happen?
It's the million dollar question. When my work on the pitch is done I can't control what happens in the offices. What I know I heard second hand and I can't be 100% sure. Real Madrid made an offer to his father with some great conditions in order to keep him, but apparently his dad took the offer to Santos and told them they'd need to equal it at a minimum for Neymar to return to Brazil.
So, Santos counter-attacked?
Yes! Santos must have told him they'd give him a contract, and even gave his dad a flat and that's the main reason Neymar didn't sign for Real Madrid.
Did you see Neymar again?
Never. I'm still waiting. I'd love to see him again, but I never had much contact with him. The lad was really friendly and his team-mates asked me to sign him. I told them I'd love to, but it turned out I couldn't.
What would you say to him if you saw him again?
I'd tell him it would be a pleasure if he was able to definitively and finally come back to Madrid, he's at the perfect age, still with enough time to show all the things he's already shown. Now there are other doubts: his character, the injuries... but I still think he's a different class of player. Neymar, we're here waiting for you in Madrid...