PSG's Leonardo: "Neymar's injury has completely healed"
The PSG sporting director denied claims that the Brazilian star's foot had not completely healed.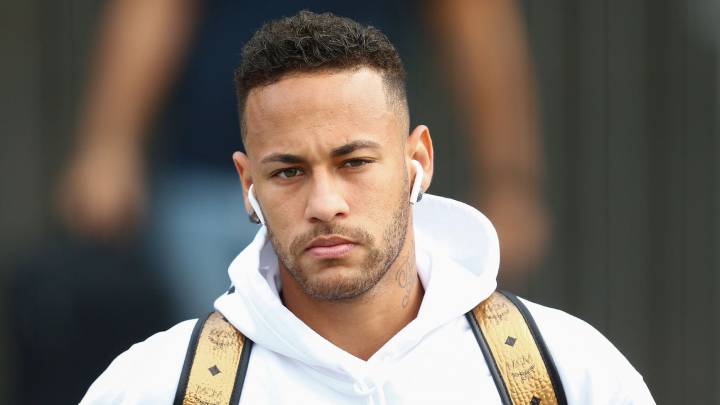 Neymar continues to occupy the limelight in the sporting press - his transfer negotiations with Real Madrid and Barcelona, his ongoing controversies with his current club PSG, his level of fitness and the ongoing doubts over his injury problems that saw him miss the sharp end of the last two seasons.
Le Parisien: Neymar's foot not fully healed
Today, Thursday, French outlet Le Parisien published an article stating that the Neymar was yet to fully recover from the broken fifth metatarsal he suffered in his right foot last season, this being the reason is has been missing training with PSG. The doctors consulted by Le Parisien warned that "the player's injury could reoccur if he plays games at the highest level," adding that "there are many doubts surrounding the treatment he received in Brazil due to the methods used not being ideal in terms of curing this type of injury."
However, Leonardo, sporting director at the French outfit, in an interview on RMC Sports, said that these reports were incorrect and that Neymar has fully recovered from the injury.
"It's simple. The medical team and the best surgeons in the world were looking after Neymar from the start of the season. The fracture to the fifth metatarsal has healed. Neymar's injury is completely fixed", said Leonardo.
Neymar needs to be ready as soon as possible

The sporting director went on to explain that where the footballer has been training alone it wasn't because he'd suffered a relapse of the injury or been kept apart from the group, but simply because he is "following his own personal rehabilitation programme. He's a PSG player and needs to be ready to play as soon as possible".
As to Neymar's future, Leonard recognised that PSG had had talks with other clubs "about Neymar's future, as everybody knows, but there have been no advances."