Coutinho goes on loan to Bayern Munich
The player and club have reached a deal as confirmed by Barcelona director Guillermo Amor.
Philippe Coutinho and Bayern Munich have reached an agreement that will see the Barcelona player move to Germany on loan this season. Bayern will have a purchase option. Barça director Guillermo Amor confirmed the news, with Valverde leaving the Brazilian out of his squad for the LaLiga opener at San Mamés on Friday evening.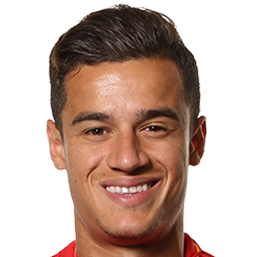 Coutinho move impacts Barcelona Neymar talks
The operation directly affects Barcelona's attempts to bring back Neymar from PSG, with Barça having been keen to include Coutinho in the deal.

Bayern were interested at the start of the transfer window in Dembélé to cover the gap left by the departure of Ribéry and Robben, but Barcelona point blank refused to sell at the price the German club were offering: 70 million euros.
Being unable to sign Dembélé or Sané from Manchester City, Bayern turned their attention to Coutinho, but the Bavarian outfit were only able to bring him in on loan if the player reduced his salary, which will now be paid in its entirety by Bayer Munich. The Brazilian earns nearly 11 million euros net a season at Barcelona - the best paid player at the German champions is Lewandowski, who doesn't earn even 10. Coutinho has now done what's required to reach an agreement with Bayern and will be playing his football in Germany this season.