Real Madrid: Barça behind for first time in 27 months
Real Madrid have not been ahead of Barcelona in LaLiga since May 21, 2017, when they lifted the title - a total of 76 weeks of domestic action ago.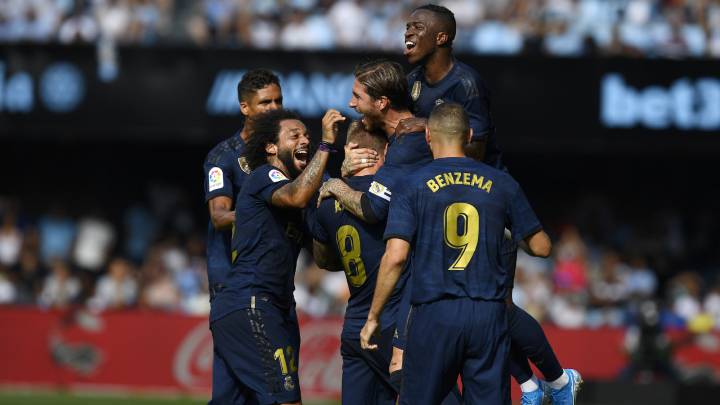 Barcelona's shock defeat to Athletic on Friday night was followed up by Real Madrid carving out a not-entirely uncontroversial 3-1 win over Celta in Balaídos that served to highlight just how crushing the Catalans domestic dominance over the eternal rival has been in recent seasons.
With Real (at the time of writing) sitting atop LaLiga on goal difference and Barcelona in 17th, Zinedine Zidane's side are ahead of the reigning champions for the first time since the final day of the 2016-17 season when Real lifted the title by a three-point margin.
Real Madrid's Barcelona hoodoo
Since that day, 21 May 2017, Barcelona have always had their greatest rivals in the rear-view mirror or at least been on a par, as they were in the first seven weeks of that season and again, very briefly, on the opening day of the 2017-18 campaign.
In total, 76 Liga fixtures have been and gone since Real Madrid last led Barcelona in the table.