Griezmann stuck with Barcelona number 17 shirt
Coutinho's departure has freed up the Frenchman's preferred number 7, but Griezmann is unable to change.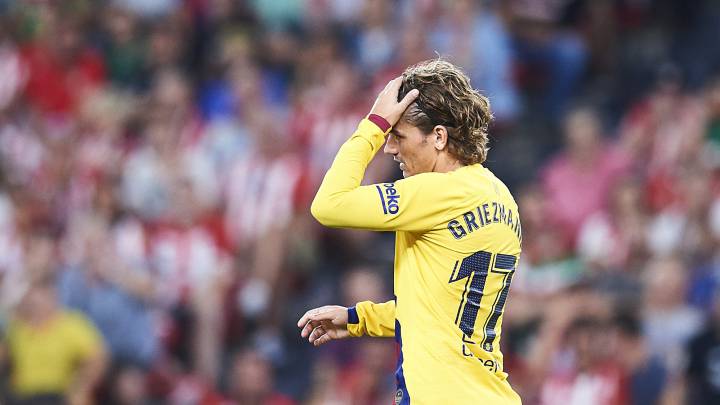 Barcelona striker Antoine Griezmann will not be able to change his shirt number from 17 to 7, despite Coutinho, who had the number seven jersey, going off on loan to Bayern Munich.
Griezmann stuck with number 17
Spanish Football Federation rules state that a player must have the same number in each and every one of the official games they play throughout an entire season, meaning that Griezmann, who played wearing number 17 in the defeat to Athletic on Friday night, will not now be able to switch to his preferred number 7.
Griezmann therefore will have to wait until next season to wear the number 7 in a Barcelona shirt - good news at least for all the fans who went out and bought a Griezmann '17' shirt this summer.