Real Madrid's Marcelo: "Criticism doesn't bother me"
The Real Madrid defender gave an interview with Sport Bild during which he discussed criticism, Toni Kroos, his haircut and his tattoos.
Real Madrid defender Marcelo says that criticism doesn't bother him after so long at Real Madrid and believes that the team Florentino Pérez has assembled for this season is good enough to go after every title on offer and doesn't need any further additions.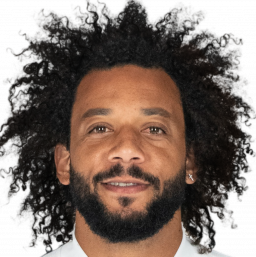 "What happened last season was only a fraction of all the criticism that I've received during my career at Real Madrid," the Brazilian told Sport Bild. "I've learned to live with it. I know better than anyone when I'm in good shape and when I'm not. Criticism doesn't bother me. When things aren't going well, I have to work harder to improve." 
Marcelo also revealed that one of his closest friends in the dressing room is Toni Kroos, who he described as "not your typical German." 
"He's not tough and serious as you might expect. He's really funny and cheerful. I've spent a lot of time with him, he's a lovely guy." 
Marcelo: "Real Madrid don't need any more players"
Asked if thought Madrid were good enough to win the league this season, Marcelo responded: "Ever since I've been at Madrid the club has taught me to fight for titles. It will be the same this year. We'll go for the league, the Copa and the Champions League. It won't be easy but if we concentrate on our work we can win everything. It's getting more difficult every year to win things. In every country teams are working hard to get to the top." 
Finally, the Brazilian was asked about his famous hair, and a tattoo of a Volkswagen Beetle he has on his arm. 
"I go for ages without cutting my hair and when I do, I do it myself. I only cut the ends so that it stays long, but all the same length. The tattoo is because of my grandfather. He always believed in me and he took me everywhere. He did everything he could - the possible and the impossible - to see me make it as a professional and that's the car he always took me to training in."