Barcelona break secret pact with Bayern over Coutinho deal
There was a strangely conflicting message coming out of the Camp Nou as their record signing moved to the Bavarians on loan for a season.
Barcelona and Bayern Munich confirmed the news that Philippe Coutinho would be swapping the LaLiga for Bundesliga champions in a season-long loan, and a non-mandatory purchase option. However, there was a striking contradiction between the two communications coming out of both clubs.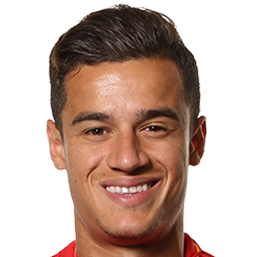 Barça break confidentiality
The Bavarian team stated clearly that the player would arrive on loan until 30 June 2020, after having passed the relevant medical without any problems. They went on to advise that 'all parties have agreed not to disclose any financial details of the agreement.'
The announcement from their Catalan counterparts, on the other hand, openly revealed the price of the transfer as well as the option to sign the Brazilian thereafter. 'Bayern Munich will pay 8.5 million euros' it read. 'This agreement also provides Bayern Munich with a purchase option set at 120 million euros.'
It may be that there was a desire in the Camp Nou offices to get these financial details out there in the open with their annual assembly coming up.