BARCELONA
Barcelona decide to submit formal offer for Neymar - RAC1
A meeting amongst Barcelona's top top brass on Monday resulted in the decision to make a form bid for Neymar in an effort to pry the Brazilian from PSG.
A meeting amongst Barcelona's top brass was held on Monday morning and the decision made at that meeting was to present a formal offer to PSG for Neymar according to RAC-1.

Josep Maria Bartomeu, the club's vice-president, Óscar Grau, the club's CEO, Javier Bordas, the director responsible for the first team, Enrique Tomas, the treasurer, Eric Abidal and Ramon Planes, the technical secretariat, and Andre Curry, the man responsible for the technical area for Barcelona in South Amerca, convened in Barcelona to discuss the next step in the Neymar saga.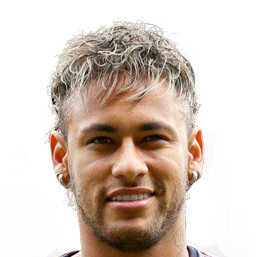 Barcelona ready to submit offer for Neymar
There were doubts that Barcelona were serious about the arrival of Neymar but given the reports coming out of Barcelona on Monday afternoon, it seems they are ready to submit a formal offer. This will also test PSG to see if they are indeed willing to consider selling the player.
Real Madrid remain in hot pursuit of the Brazilian but Barça believe they have the chance to sign back the player who left Camp Nou in 2017. They are hoping to sell him on the prospect of returning to a club he excelled at previously and to play alongside Lionel Messi once again in the search for titles.
PSG lost to Rennes on Sunday night and Thomas Tuchel said they simply can not lose Neymar without signing replacements.