FOOTBALL
Juventus enter the race to sign Neymar
Fabio Paratici, Juve's sporting director, has offered Dybala plus a large amount of cash for the signing of the Brazilian as PSG wait for a concrete offer from Barça.
A new team has emerged as a potential destination for Neymar; Juventus. AS understands that the Old Lady have opened talks with PSG and are keen to acquire his services. Barcelona are ready to launch a formal bid for the player and Real Madrid are also interested.
"Madrid have not got fully involved in the signing because Leonardo's expectations are too high," a source currently with Neymar's family has told AS.
Juve have entered talks to assure Neymar gets €37 million per year net that he is currently making at PSG. They understand the path of such talks after negotiating for Cristiano last summer.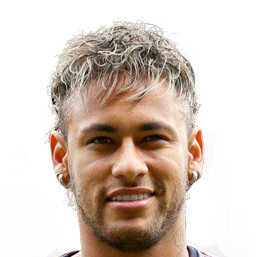 Fabio Paratici, Juve's sporting director, is the one in talks with PSG. They have offered, according to the source, "Dybala and a massive amount of money" but the figure was not disclosed. It is close to €100 million with Dybala also worth another €80 million.
Juventus wanted to sell Dybala to Spurs and they had agreed a fee for the player in the regoin of €86 million but the Argentine backed down at the last minutes. 
In order to facilitate a deal, they would have to sell a few players; Mandzukic for around €15 million, Matuidi for €35 million and Rugani for another €35 million. They have spent €188 million at present this summer with the signings of De Ligt, Danilo, Cristian Romero, Luca Pellegrini and Demiral. That figure would rise to €201 million with the signing of Neymar. They would also try to get rid of Higuain if Neymar arrived.
Juventus' name being mentioned brings another dimension to the saga as he continues to look for his exit from PSG.