Neymar: Barcelona left with no wild cards for PSG deal
Bringing back the Brazilian initially looked to be within Bartomeu's relative control, with surplus players used in a swap agreement. This has all changed.
With Philippe Coutinho on loan at Bayern Munich, and Ousmane Dembélé facing over a month out injured, the two key cards that Barcelona were holding to entice PSG to give up Neymar are now gone. Add to that the fact that Ivan Rakitic and Nélson Semedo don't want to leave the Camp Nou, and the options now available to their president Josep Maria Bartomeu are seriously limited.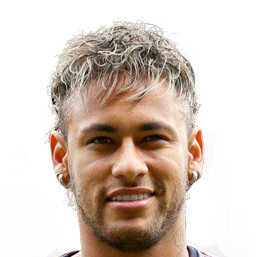 Neymar: Barça's player swap dilemma
Bartomeu has been clear all along that Barça players would have to be involved in the deal to bring back the Brazilian forward, but the targeted players for departure are now out of the frame, unless of course PSG were willing to take the French winger knowing he'd miss a couple of weeks after the transfer window closed.
Getting the Neymar saga concluded has proved to be a bigger challenge than originally thought. Firstly, despite the good relationship between Coutinho and PSG's sporting director Leonardo, the French champions were never convinced that he was the right player for them to come out of this situation 'up' on the deal. As we have now seen, the former Liverpool man is completely out of the equation, as he heads off to try to prove himself once again, this time in the Bundesliga. With him disappears the idea that Barça could get their target without the need to hand over any sizeable amount of money, despite Bartomeu's boasts off the record that he wouldn't pay a single euro for Neymar.
Also worth a read | Barça could be bluffing over Neymar to appease Messi
This leaves the only viable option of restricting a crippling financial outlay with Dembélé. Unfortunately for the Spanish champions, he is not particularly fancied by PSG either. Barça saw the need to offload their two expensive attacking players - neither of whom have convinced - if Neymar was to come in alongside Messi, Griezmann and Suárez. Dembélé's latest injury makes that part swap all the more unlikely.
Spanner in the works | Real Madrid steal a march on Barça in the race for Neymar
With apparently little to now work with, Bartomeu appears to be left with just the one route to follow: a loan deal with an upfront payment, and possibly an attached mandatory purchase option. For this to even be considered by PSG, they would need a solid replacement lined up. One name that could prove an option is Juventus' Paolo Dybala, but for that they need funds, and Barça will struggle to provide much of it. With still some time before this summer's transfer period closes, it's still possible that we see Dybala move to Paris and Neymar to Barcelona.
Clearly though, the decision makers at Barça would prefer not to have to rely on other parties playing their own cards in a favourable manner, but with no more wild cards, Bartomeu and co need to somehow find an ace up their sleeve if they want to make this happen.