Messi or Cristiano Ronaldo: big data study compares the best
The University of Leuven and SciSports have developed a program that considers around 1,600 action points in a game to compare players.
The University of Leuven, together with SciSports, a Dutch football data analysis company, have developed a program called Vauling Actions by Estimating Probabilites which analyses all footballers' actions on the pitch. Based on this program they have conducted a study in order to provide an answer to that eternal, often painful, question of recent years: who is better - Lionel Messi or Cristiano Ronaldo?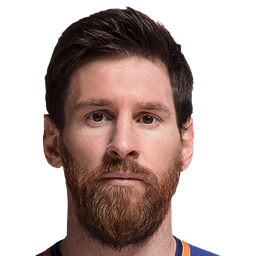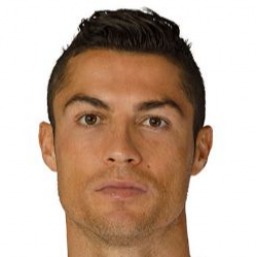 Messi or Ronaldo? We have an algorithm for that
Speaking to Belgian newspaper Sporza, university professor Jesse Davis explained that, usually, "the value of a player is determined by goals and assists. However, a goal is a rare event, whereas there is an estimated average of 1,600 actions per match.
"Our model looks at each of those actions: passes, shots, dribbles... and then calculates its value."
It is with all this data that the program determines each of the contributions a player makes and what benefit, or otherwise, they bring to their team and the result of the game.
With the program in place, the university study analysed all the available information of Cristiano Ronaldo and Lionel Messi from the 2013-14 LaLiga season through to the 2017-18 campaign. The result of the study showed that Messi had been more decisive, with the Argentine being given a figure of 1.21 against that of his Portuguese rival, 0.61. They chose to omit performances of each player in the Champions League, Copa del Rey and international matches, a factor that some will point to as a key differential.
Tom Decroos, a PhD student who participated in the development of the study, pointed to the fact that "in the early seasons, Messi and Cristiano's scores were very even." It was not until 2015 when "Messi moved ahead.
"Some players perform many actions, but with a lower value. This is the case of [Paul] Pogba, for example. Others are less likely to play the ball, but have a big impact. This happens with players like Harry Kane, [Mohamed] Salah and Cristiano Ronaldo, "he explained.
In Messi's case it is different, he concluded. He described the Argentine as "exceptional" and said that "he has a large volume of high value actions."
Differences between Cristiano Ronaldo and Hazard
The study also compared Cristiano Ronaldo and Real Madrid's new signing Eden Hazard, a player hoped to help madridistas finally forget the loss of their goal machine. For both players, their scores were similar, with the value of the Belgian at Chelsea during the 2017-18 season at 0.64. Both have a similar contribution to their team but, as Decroos says, "Cristiano is a classic goalscorer. His value is determined by his good shots. Hazard is involved more throughout the game. His value is divided into passes, dribbles and shots."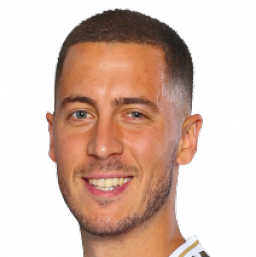 "We can conclude that Hazard is a good reinforcement for Real Madrid, but is not a direct replacement for Ronaldo. Real Madrid will have to use a different style of play," he added.