Bruno Fernandes offered to Real Madrid
Sporting Lisbon is searching for a buyer that can match its demands, and has contacted Real Madrid through agent Jorge Mendes.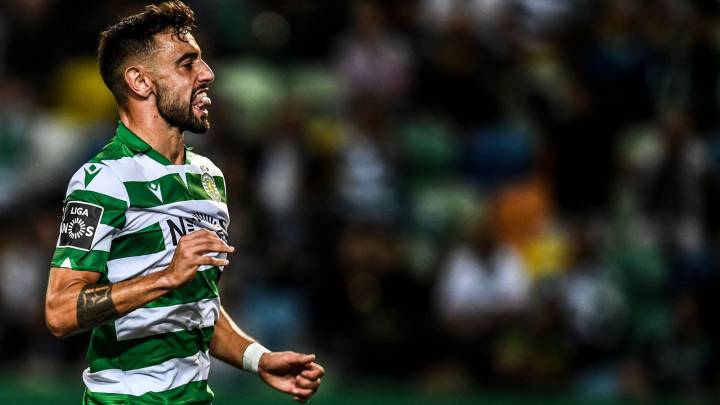 Sporting Lisbon has offered midfielder Bruno Fernandes to Real Madrid.
The Portuguese club is looking for 70 million euros for its biggest star, who has been a prime target of several clubs this summer, and has employed Jorge Mendes to mediate negotiations.
After frustrating talks with Manchester United and Tottenham did not come to fruition before the close of the English transfer market, Sporting's board have tasked Mendes with finding offers that satisfy their demands.
Real Madrid told Fernandes price is non-negotiable
One of the clubs that Sporting has made contact with through 'super-agent' Mendes is Real Madrid, who have been informed that the 70 million euro price-tag is non-negotiable – something to which Tottenham's representatives, who had made an offer of 60 million euros for the midfielder, can attest.
One of the hottest properties in European football, 24-year-old Fernandes scored 32 goals in 53 games last season to become the midfielder with the most goals in any of the major European leagues.
The Madrid board have received very good reports about the Portuguese international, but right now Neymar and Pogba remain higher on the club's agenda. As such, Fernandes' hypothetical arrival at the Bernabéu will depend on what happens in other talks.