Neymar to Real Madrid: it all adds up for Galáctico signing
The image rights impact of the Brazilian would drop a cool €13.5 million annually into the club's coffers, helping to pay his salary and boost ambitions.
Florentino Pérez was arguably the first person in football who understood that the future of the game would be dominated by marketing. That was back in the time of the Galácticos. "They are players who pay off their own salary," he used to say to justify the mega-signings of the likes of Figo, Ronaldo, Zidane and Beckham. Over time he has been proved to be right. And now it is Neymar who has appeared on the horizon. He is currently the third best paid athlete on the planet, behind only Messi and Cristiano (according to the Forbes list), and this is one of the key factors to making his signing viable.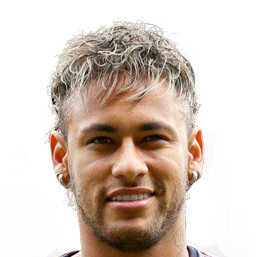 Neymar: the next Madrid poster boy?
Brands such as Nike, Red Bull, EA Sports, Mastercard, Gaga Milano, Gillette, Beats By Dre and DAZN provide Neymar with 27 million euros gross per year, which represents 29% of his total earnings. The Brazilian is a product. And all this while being placed 12th on this year's list of Ballon d'Or nominations, and never having been in the top two.
Before going to PSG (who now pay him 37 million euros net per season, €70m gross), what Neymar earned from marketing represented 61% of his income (based on the always reliable Forbes data). In comparison, advertising revenues represent 27% of Messi's total earnings and 40% of Cristiano's.
So, how would Madrid benefit from signing Neymar? Since that galáctico era, Los Blancos have maintained an unyielding standard in their accounts. They recoup 50% of what the players generate through image rights, a figure usually accepted by the individuals as their income is enhanced by the marketing projection that the club itself creates. If Neymar, for example, has ten million euros a year in place with Nike, it is likely that he'd see another seven-figure sum added to that after the move. Multiply that up across all the sponsors (as well as those who will want to jump on board). This is common place amongst the elite contract discussions.
In this way, with Neymar already pulling in €27m gross in marketing, Madrid could immediately count on 50%: 13.5 million euros. And that figure may be significantly higher. The Brazilian, therefore, would take care of part of his salary.
Forbes Top Ten earnings for athletes
| | | | | | |
| --- | --- | --- | --- | --- | --- |
| | Athlete | Sport | Salary | Advertising | Earnings |
| 1. | Messi | Football | 92 | 35 | 127 |
| 2. | Cristiano | Football | 58.5 | 39.5 | 98 |
| 3. | Neymar | Football | 67.5 | 27 | 94.5 |
| 4. | Canelo Álvarez | Boxing | 83 | 1,8 | 84.8 |
| 5. | Federer | Tennis | 6.6 | 77.5 | 84.1 |
| 6. | Russel Wilson | American football | 72.5 | 8,1 | 80.6 |
| 7. | Aaron Rodgers | American football | 72.3 | 8.1 | 80.4 |
| 8. | LeBron James | NBA | 32.4 | 47.7 | 80.1 |
| 9. | Stephen Curry | NBA | 34 | 37.8 | 71.8 |
| 10. | Kevin Durant | NBA | 27.4 | 31.5 | 58.9 |
| | | | | | |
*Figures in millions of euros
Madrid and Barça: salary ratio contrast
Another factor is that Madrid have a notable advantage over Barça, who appeared to be all set to reunite themselves with the Brazilian. The capital side have managed to keep their overall salary costs within the accepted ratio as stated by the ECA (European Club Association), 70% of operating income. This information is official and directly from the clubs' accounts.
And Madrid have a margin in which to manoeuvre. Their ratio sits at 57%. Total salary expenditure across their 811 employees is 430 million euros (€280m for the first team alone), and their operating income is €751m. Add a likely gross salary of €70m demanded by Neymar (€37m net), and the ratio would only rise to 66%. It is quite different across at their Catalan rivals, where the ratio has already skyrocketed to 77%: €529m total salary (€303m for the first team) and a total operating income of 686 million euros.
Football continues to engage in increasingly astronomical figures for transfers and salaries, with marketing taking an ever bigger hold in how this is driven. Forbes analysis has shown us how the big three in world sport came out from the 'beautiful game' and it is worth noting that a country's tax requirements can also play a part in overall take-home earnings. Cristiano Ronaldo is only required to pay 100,000 euros by the Italian authorities, regardless of the amount of his advertising income generated outside the country. In Spain, he paid 28% aligned with corporate tax. It is with that same hook, that Juventus is trying to catch Neymar.