Neymar: Real Madrid concerns over injury reports
Several medical reports regarding Neymar's fitness have been delivered to the club that are of serious concern to the Bernabéu boardroom.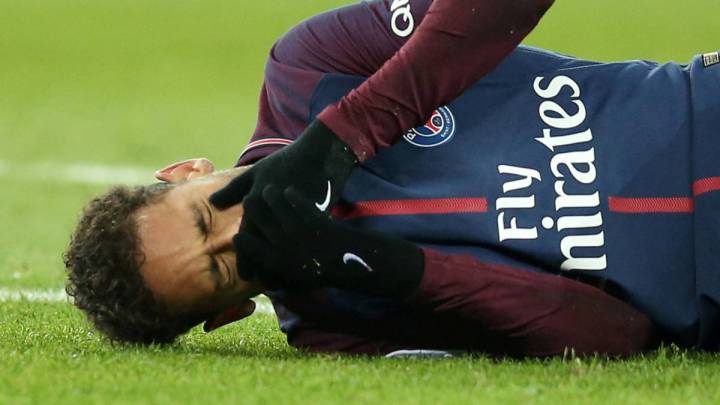 As in all high-cost operations such as the signing of Neymar, a club must tediously weigh up the pros and cons.
On purely footballing terms, nobody at the Bernabéu boardroom doubts the suitability of the Brazilian star. But according to what AS has learned, one of the major factors that is of concern to Real Madrid's directors is his fitness.
Several medical reports have been delivered to the club that have concluded there is a high risk that the 27-year-old striker could suffer a repeat of the metatarsal fracture in his left foot that he has now faced on two occasions and which led him to miss so much of the last two seasons.
Real Madrid will want guarantees with Neymar
When it comes to openly negotiating for Neymar, Madrid is seriously considering the need to have guarantees on the player's physical state that it does not have right now.
Among other factors, one of the reasons that PSG did not want him to feature in the first few Ligue 1 fixtures – despite the fact that coach Thomas Tuchel had asked that he play – is due to their fear of an injury relapse before 2 September, which would seriously jeopardise his transfer to Barcelona or Madrid.
Consequently, if Madrid finally launches a bid for the Brazilian, it could demand that PSG include a clause that would void the payment for the player should he suffer another metatarsal fracture.