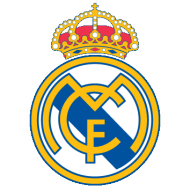 1

1
Guardiola stuns Bernabéu as Madrid struggle in home opener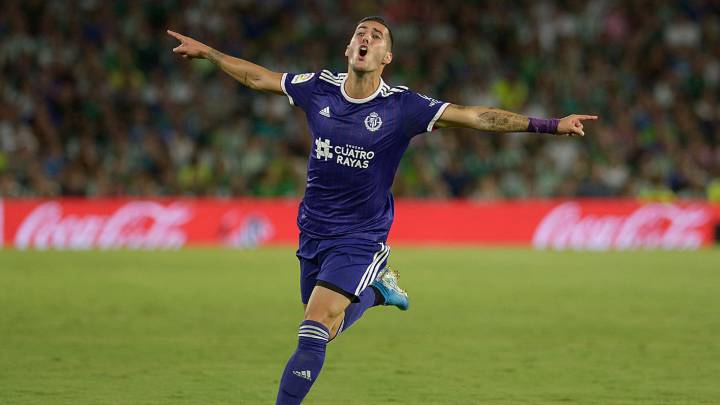 .
Real Madrid vs Real Valladolid: live!
That's it from the Bernabéu as Real Madrid drop their first points of the season thanks to a late Sergi Guardiola goal. The striker equalised after a late and pretty great Benzema strike. It's the first point Valladolid have taken at the Bernabéu in 18 years as Zidane has plenty of questions facing him after a pretty standard performance on their return to their home ground.
That's it. GAME OVER! Valladolid manage to sneak a draw at the Bernabéu.
Waldo booked for standin too close to the free. Ball is headed up into the air by Casemiro. VAR?
Game over now bar the shouting. Time is up but Madrid have a free. Kroos ready to take.
Casemiro gets himself a booking for hauling down Guardiola.
Ramos with the header now and he's slow getting up.
Valladolid looking for more. Ball inside and it's caught by Courtois.
GOAL! Valladolid with the finish. Guardiola knocks it home and the Bernabéu is absolutely rattled.
Corner for Valladolid and Courtois rises highest to grab it.
Vinicius goes down in the penalty area and he's told to get up but it looked like his knee was caught. Valladolid pushing men forward now and they win a free.
Straight up the other end and Valladolid have a chance but it's sent high and over the bar.
Nacho drives forward and sends a tantilising cross into the box! Guardiola nearly scores too.
Waldo runs out of steam as he finds himself in the penalty area against Casemiro. Tame effort of a pass inside.
Benzema down with a toe injury. Looks like he will be okay but the boot and all was off. Zidane with one more sub to make.
Waldo with a strike after Ramos cuts out a break. Valladolid seeing more space as this games opens up.
Valladolid work a free short after Casemiro caught on the wrong side of the law. Cross comes in but Courtois grabbing that every day of the week.
Kroos gets himself a yellow card as he hands off Pedro Porro and catches him a little high. Not much in it really.
Waldo with plenty of action since coming on. He is over zealous with the challenge on Casemiro.
Guardiola with a cross now but it can't beat the first man. Vinicius hauled down on the counter.
Kroos with a shot that goes well wide.
Jovic with another header that just hits the top of the post. Good effort and the closest they've come in the second half.
Isco off for Jovic. Fairly ineffectual 68 minutes from Isco.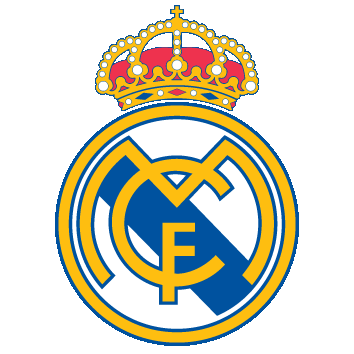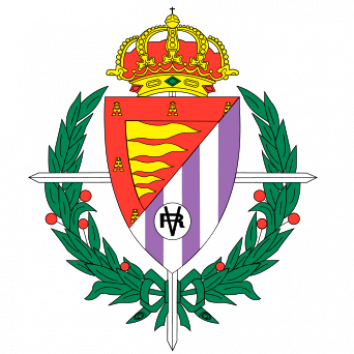 possession/5 minutes
69%

31%

69%

30%

80%

19%

58%

41%

43%

56%

69%

30%

86%

13%

76%

23%

53%

46%

52%

47%

69%

30%

53%

46%
Madrid dominating the ball now and Valladolid have lost that attacking threat. Madrid looking very frustrated.
Casemiro with the ball into the box and Bale can't get his effort on target. Or wide as it goes out to the left hand side. Ball back inside and Vinicius tries to link with Benzema but he's squeezed out and ends up fouling the defender.
Isco with an effort on the volley. Casemiro whistled for obstructing a Valladolid player in the box. He says no but his opinion not of much concern to the referee. Another chance gone for Madrid.
Vinicius fouled by Plano as he takes off down the left. Free just outside the box and close to the endline.
Moyano is down injured and he is going to be replaced as it's looks like a muscle injury.
Bale now with a shot. Masip grabs it.
And a lovely little chat with Zidane too.
Vinicius on for James. He gets a massive round of applause from the Bernabñeu.
Valladolid growing into this. There's a chance here for them at some stage! Guardiola with the blocked shot this time and it's out for a corner.
4 on 2 for Valldolid just now. Madrid relying on a Varane block as they have completely given up on defending in search of that goal.
Another chance. This has become cross city! Bale the latest the head just wide.
Cross from the left and Benzema heads it over.
This game has completely opened up which isn't great for either team but Madrid showing their brittleness at the back.
Marcelo down in a heap now grabbing his face. Moayno with a little nudge under the chin on him.
Sergi Guardiola with the strike after cutting inside and losing Ramos. He kind of loops it over and wide. Good start from Valladolid.
Marcelo's touch lets him down with the pass out to the left from James.
Teams back on the field as the temperature starts to drop.
And that's it for the first half. Some nice signs from Madrid but all very pedestrian at times too.
Just one minute of added time.
Guardiola overruns a dribble in the box. Madrid with another chance before the break.
Cross headed out by Carvajal now as Valladolid try to respond.
Ramos heads a pass down to Isco. Nacho wins it back for Valladolid and he plays it down the line. Valladolid hold onto in and are glad of the breather.
Valladolid holding on for the half-time whistle at this point.
Moyano heads Bale's cross out for a corner.
Cross from Marcelo and it's blocked but the defender's hands were by his side. Ref says to wait for VAR and it does check but he says to play on. Would have been incredibly harsh.
Another cross from the right. Carvajal to Bale again and it bounces up to Masip. He tries to slow it down as Madrid really press up on the visitors.
Benzema with his left. Masip saves and puts it out for a corner. Madrid really pushing the issue now. Corner worked short and Bale with the header this time.
Madrid well on top but will want to turn this dominance into a goal to make sure the fans don't get antsy. Valladolid haven't been great but they have broken a couple of times.
James yet again! Terrible mistake by Moyano and Benzema passes back to James. He arrives and curls it just wide.
Cross from Kroos with his left. James gets to it and heads just wide. Very close.
San Emetorio catches Isco and gets himself booked. A stand on the foot for Isco, who stays down.
Really dangerous attack by Madrid. Unal was offside but Plano drove forward and got goalside of the defender before Madrid snuffed them out. Ramos got the ball but followed through. It was offside anyway but that might have been looked at by VAR as it was a little wild from Madrid's captain.
Ball out wide to Marcelo is too far and he can't keep it in with his head.
Carvajal with a kick on Enes Unal now after Valladolid win it back and try to break. Carvajal has a word with the ref saying he was caught in the mouth.
James launches it over from the free!
Nacho is fouled by Casemiro, but the ref seems to miss it and gives Casemiro the free as Nacho struggles to recover and he pulls the Brazilian down. Really dangerous position for Madrid now as James lines it up.
Bale tries to make something happen now. He cuts inside on his left and launches it wide.
Carvajal with another cross. Benzema gets his noggin to it this time and sends it just wide as he sends it back across goal.
Plano gets it short and lines up a strike. A mile over the bar but better from Valladolid.
Oscar Plano caught on the counter by Carvajal but no yellow.
Ramos takes a forearm to the face and he wins a free. Oscar Plano the culprit but he looks to be fine.
James sees Bale with the corner of his eye and plays it forward. Valladolid get back to recover.
Corner for Madrid. Carvajal cross takes a nick and Madrid and they work it short. James strikes from Kroos' cutback and hits it wide.
Guardiola gets into a one-on-one with Carvajal. A couple of stepovers and a shot but Carvajal is right there in front of him!
Isco with a lovely spin in the penalty area but he loses it and Valladolid break. They're struggling to create anything or keep the ball up in Madris's half of the field.
Casemiro wins the ball back from Unal and Madrid try to countrt at speed. They're slowed up, keep the ball and rethink their attack.
Bale nearly! He pokes a James cut-back just wide.
Madrid the better side here early on but no real chances on Masip's goals.
Benzema with a deep cross-field pass to Carvajal as they try to attack down the right now. Comes back out to Marcelo and he crosses. Valladolid win it back through James and it's another Carvajal cross. Caught by Masip.
James gives it to Caravajal and he launches it. Blocked as Valladolid counter. Ramos obstructs Unal and avoids a card.
Lovely deep cross by Isco to Bale at the back post. He can't really manouevre his left leg around it and it bounces up kindly to Masip.
Ball out to Carvajal and he crosses. Knocked back to the keeper and he grabs it.
Isco and Marcelo link down the left now but they play it out for a goal-kick. There was an offside in the build up too and Valladolid win it back. Ball played forward and Madrid moving the ball well after winning it back.
Bale with a good run down the right. He crosses and it's cleared with Benzema waiting in the middle.
Masip, the former Barcelona keeper, with the kick-out. Marcelo chests it down and Madrid win it back.
We are underway! Isco starts on the left with James on the right of midfield three. Interesting to see if it stays that way.
Ramos and Moyano up for the toss! We are nearly ready for action.
The teams emerge onto the field! It's really warm in Madrid today.
James scored two goals against Sevilla that day.
Valladolid recalled Fede San Emetorio from Granada, where he was on loan last season, and he will anchor their midfield. Meanwhile, Pedro Porro, who is seen as the long term solution to Pep's right-back position.
Real Madrid haven't had a game at the Bernabéu since their last game of the season against Betis last year. They really need to get off to a flyer here today against an improving Valladolid.
Keylor Navas doesn't have long to sort out his future. He is supposedly deep in talks with PSG but is on the bench tonight.

Valladolid XI: Masip, Salisu, Kiko, Moyano, Nacho, Míchel, Fede, Pedro Porro, Óscar Plano, Enees Unal, Sergi Guardiola.
Real Valladolid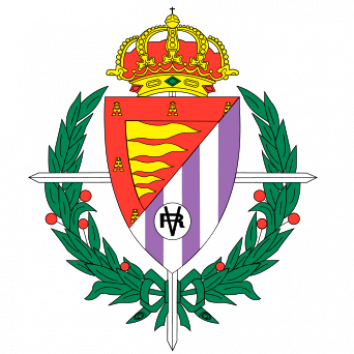 Real Madrid team news: Courtois; Carvajal, Varane, Ramos, Marcelo; Casemiro, Kroos, Isco; Bale, Benzema, James.

The big news is that James starts. Modric is out injured and Isco starts but James takes Vinicius' place as the latter didn't particularly impress at Celta Vigo last weekend.
Hello and welcome to Real Madrid's first home game of the year. Real Valladolid travel south to the capital for kick-off at 19:00 CEST.