BARCELONA
Ansu Fati's father explains Barcelona signing: "Madrid offered us better terms..."
Ansu Fati had half of Spain chasing him at nine years of age and the now 16-year-old's father explains how he came to sign for Barcelona.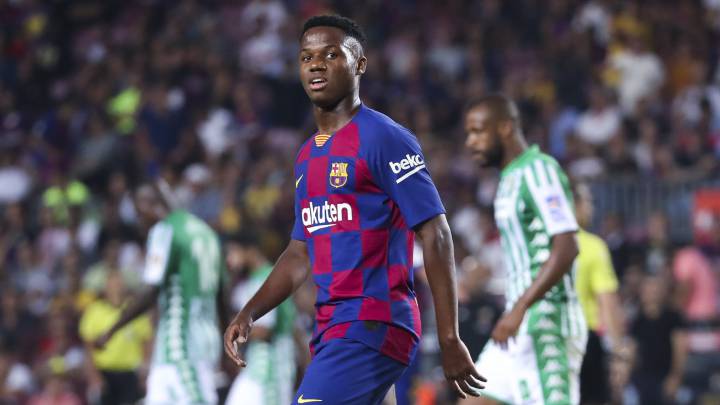 Ansu Fati realised his dream of playing with Barcelona on Sunday night and became the second youngest player to make a LaLiga appearance in blaugrana in the process. At just 16, the story of how he got there was told by his father, Bori Fati, after the game on Partidazo de Cope.
"This is the happiest day of my life," he said. "When he told us he was being called up by Valverde I started to cry and my wife too. When he came on, we were on cloud nine. At six or seven, he came to Spain. I had come here before and I didn't know he played football. They told me I was nor aware of how good my son was and that he was dribbling by everybody."
"We were at Sevilla and Real Madrid offered me better conditions than Barcelona for my son. But they came to me house to convince us. Albert Puig came and told me that my son had to sign for Barcelona.
"Sevilla got mad and Monchi asked how much they offered, that he wanted him to stay at Sevilla. At nine years old, he went to Sevilla and they left him without playing for a year," he finished.