Ansu Fati's first coach: "I've never seen anything like him in 50 years"
Barcelona's latest sensation "doesn't fear anybody" and has a "huge personality" according to the director of the Herrera football academy in Seville.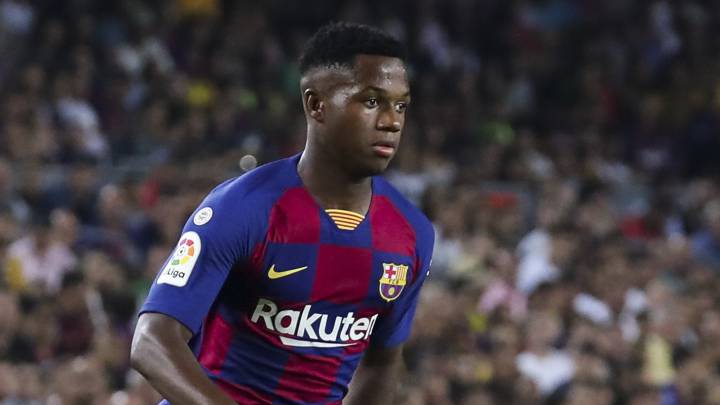 Ansu Fati made his debut for the Barcelona first team on Sunday against Betis at just 16-years-old. His very first coach, José Luis Pérez Mena, who worked with him in Seville, said the day after Fati's debut that in his entire coaching career he'd never seen "anybody like him".
Ansu Fati not even nervous ahead of Barcelona debut
Speaking to agency EFE, the director of the Herrera football academy in Seville, which has trained players who have gone on to play for professional clubs throughout Spain and beyond, including Barcelona, Real Madrid and Atlético Madrid, highlighted Ansu Fati's strength of character. "Before the game, when I spoke to him, he wasn't even nervous".
Pérez Mena recalled when Fati arrived at the football academy in 2007. "In Guinea he was used to playing with balls made of rags, but when he got a real ball for the first time it was incredible to see him". The youngster made an instant impact, playing against boys older than him, and leading to scouts from various teams coming regularly to Herrera to see him.
"I've been in the football game for 50 years and I've never seen anything like him" said the director. "He's got huge personality, he doesn't fear anyone and you only need to see him on the pitch to see that", said Pérez Mena.
Ansu Fati: The day I'll remember for the rest of my life
The young Barcelona star published the following post on his Instagram account after making his debut in the 5-2 win over Betis.