Isco out: Real Madrid injury plague worsens
More headaches for Zidane, with the Madrid coach losing the Spain midfielder. Real Madrid have now suffered eight injuries in just over a month and a half.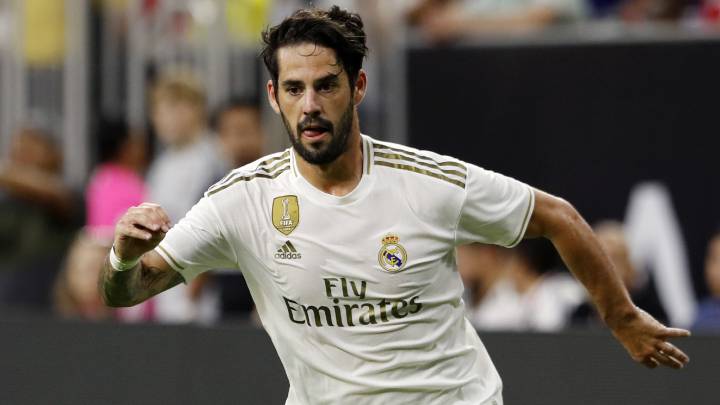 There is no end in sight to the plague of injuries affecting Real Madrid. Isco has become the eighth player to succumb to injury in just over a month and a half since the season started.
Isco probably out injured for two to three weeks

The Spain midfielder has suffered a hamstring injury, according to the club's medical department. As usual, Real Madrid did not state how long the player would be out for. In general, for this type of injury, the recovery time would be expected to be two to three weeks (meaning Isco could be back after the international break, for the Levante game on 14 September).
Real Madrid's long injury list
Isco becomes the latest name on a long list of injuries suffered since 8 July: James, Hazard, Jovic, Rodrygo, Courtois, Mendy, Asensio and Brahim have all been, or still are, injured.
Isco underwent tests this morning to determine the extent of the injury.