Champions League group stage draw 2019/20: teams, pots, rules
On Thursday 29 August eyes of football fans around the world will be focused on Monaco as we find out the group stage clashes of the UEFA competition.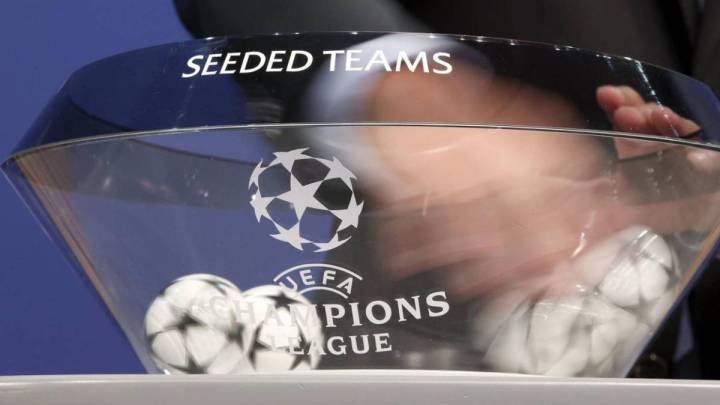 Thursday 29 August at 18:00 CEST. The date and time for the eagerly awaited draw for the 2018/19 UEFA Champions League group stage which will be held at the Grimaldi Forum in Monaco. This draw will determine the eight groups consisting of four teams out of which 16 (the top two per group) will progress to the knock-out phase.
Champions League draw rules
The first thing to clarify is how the four pots have been created. Pot 1 includes the holders of the trophy, as well as the Europa League champion. Added to them come the league winners of the six countries with the best position in the UEFA rankings, currently England, Spain, Germany, France, Italy and Russia. The rest of the pots are configured in order of the clubs' coefficient in the UEFA list after qualification.
As the draw is being made, care is taken to ensure that no club is drawn in the same group as another from its federation. Therefore, taking the Spanish example, although Barça are in Pot 1, Real Madrid and Atlético in Pot 2, and Valencia in Pot 3, none of these sides will face each other in the group. Likewise, due to decisions taken by UEFA, any clubs from Russia and the Ukraine will be kept apart because of political sensitivities.
The final restriction is that, in the case of federations with two or more representatives, clubs will be paired in such a way that their matches are distributed between Tuesday and Wednesday. In Spain's case, there will be two clubs playing on Tuesday and two on Wednesday. In practice this will be seen if a paired club is drawn, for example, in Groups A, B, C or D, then the other club will (once drawn) will automatically go to one of Groups E, F, G or H.
The Pots
Pot 1
Pot 2
Pot 3
Pot 4

Barcelona

Real Madrid
Lyon
Locomotiv

Bayern Munich

Atlético Madrid

Leverkusen

Genk
Juventus
Dortmund

Salzburg

Galatasaray

Manchester City

Napoli

Olympiacos

Leipzig

PSG

Shakhtar

Brugge

Slavia Praha

Liverpool

Tottenham

Valencia

Red Star

Chelsea

Zenit

Ajax

Benfica

Inter Milan

Dinamo

Atalanta

Lille