Real Madrid: Zidane hoping for one final push to sign Paul Pogba
Manchester United have not signed a substitute for Pogba but Zizou hasn't lost hope. After the recent attacks by fans, Pogba regrets not pushing more to leave...
Zidane still harbours hope that Real Madrid will make one final attempt to sign Paul Pogba in the four days that remain of the transfer window in Spain. Madrid have until  23:59 hours on Monday to push a deal through. It will require a miracle but Zidane hasn't given up just yet. The coach has been waiting the whole summer for Madrid to land the Manchester United midfielder who he views as the missing piece of the jigsaw in his squad and in the end, has found himself resigned to find places for two players who thought would be on their way out of the club - Gareth Bale and James Rodríguez. Any slim chances of landing Pogba will depend on whether late offers come through for Bale and James - only with their sale can the club affront the fee United will demand for Pogba.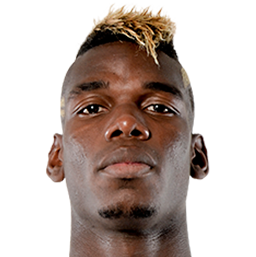 Responding to backlash
There has been talk that Pogba has been losing support within the United dressing room and is more isolated than ever after Romelu Lukaku left to join Inter. Nor have things been going well out on the pitch. His penalty miss against Wolves drew criticism and inexcusably, racist insults from certain quarters. He took to Instagram to post his reply. "My ancestors and my parents suffered for my generation to be free today, to work, to take the bus, to play football. Racist insults are ignorance and can only make me stronger and motivate me to fight for the next generation".
Now, Pogba regrets not making more of an effort to push for a move to Madrid. The comments he made at the start of the summer while in Tokyo about seeking new challenges now seem a distant memory. United didn't sign anyone as a replacement in case he left and the Premier League transfer window is now closed which complicates Zidane's plans. But on the other hand, United are not in this year's Champions League and raking in 170 million euros for Pogba might be some compensation while Solskjaer sets about rebuilding his squad.