Liverpool: Klopp and Firmino intervene as Sadio Mané leaves the field furious with Salah
The Egyptian decided to shoot instead of passing to Mané who was completely unmarked. "He's an emotional guy, it was clear he was upset", said Klopp.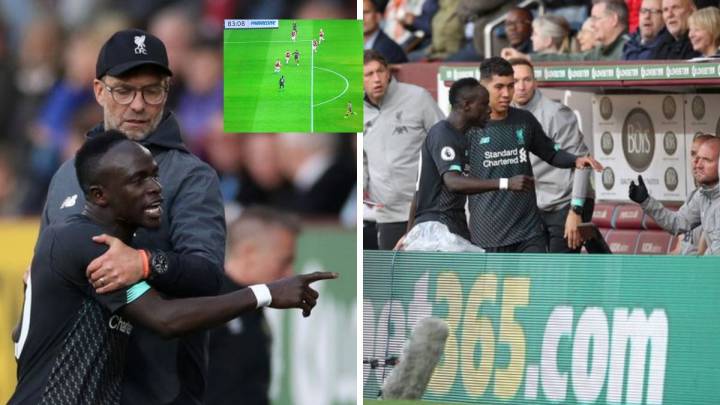 Liverpool ran out comfortable 3-0 winners against Burnley on Saturday but not everyone was happy when the full-time whistle was blown at Turf Moor. On 83 minutes, Klopp's team had a golden opportunity to score a fourth goal but Mohamed Salah decided to go it alone when team mate Sadio Mané was in a better position, a couple of yards away and completely unmarked in the penalty area. A short pass would have put Mané clean through on goal but Salah, with three Burnley defenders on him, opted to cut inside and onto his weaker right foot. The ball was put out for a corner by Erik Pieters.
Mané blows his top
Moments later, Klopp decided to substitute Mané and the Senegalese forward was clearly furious - partly at being taken off and presumably still angry with Salah for not passing to him when he was in a goal-scoring position. Mané had to be calmed down by colleagues as he took his place on the bench with Firmino and Klopp intervening.
In his post-match press conference, Klopp said the incident had been dealt with. "Mané is an emotional guy; something went not like he wanted. It was obvious he was upset, he cannot hide his emotions at times and I don't mind that. It happens sometimes in football and he didn't say any wrong words. We are all still friends. We spoke in the dressing room and he is fine, everything is good and we completely like each other". The win, Liverpool's 13th consecutive victory, keeps Klopp's Reds top of the Premier League table.