Real Madrid finally register Vinicius with the first team
The club have decided that the Brazilian winger will play exclusively under Zidane and the first team and declined to register the player for Real Madrid Castilla.
Vinicius is a bona fide Real Madrid first team player after the club tonight registered the Brazilian to play under Zinedine Zidane in the first team rather than 2B (B team) Real Madrid Castilla as was the case last year.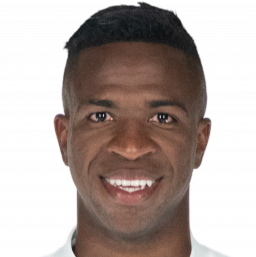 The former Flamengo winger will have to drop the No. 28 shirt with only numbers 1-25 being available for the first team squad. With No. 25 the only shirt being free at present (assuming that No. 24 owner Mariano doesn't secure a last minute exit in the market), Vinicius will be allocated that squad number.
This move by the club in registering the Brazilian with LaLiga is a sign that no final minute big name signings will be made by the Santiago Bernabéu outfit as was alluded to by Zidane at the week-end.