Neymar and Barcelona set to meet in court
The PSG player and the Catalan giants are suing each other over the Brazilian's move to Paris two years ago.
Neymar and Barcelona are set to meet in court, just three weeks after the club's failed bid to sign him from PSG, and with speculation already rife over whether the Camp Nou based outfit will attempt to land the Brazilian in the next winter or summer transfer window.
The player and club however will go head to head on 27 September at 10 in the morning in a court room in Barcelona, with Neymar suing Barcelona for 26 million euros, while Barcelona are suing Neymar for 75 million euros. Had the forward returned to the club that brought him from Brazil in 2013, it was expected that both actions would have been dropped, but with Neymar staying in Paris, the legal gloves remain off.

The case revolves around a 40 million euro bonus Neymar was to receive for signing a new contract with Barcelona just months before he left for Paris, paying (thanks to PSG) his buy-out clause of 222 million euros. Neymar had been paid 14 million of the bonus up front, with Barcelona withholding the other 26 million when he decided to leave. The player considers he's entitled to the full amount, plus interest at 10%.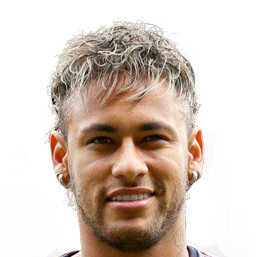 Meanwhile Barcelona are counter-suing the player for 75 million euros for failure to honour his contract.
The court case has already been postponed twice. It was originally scheduled for 31 January 2019, but was postponed at the last minute, on 28 January. The next court date was arranged for 21 March, but was again postponed, when Neymar's lawyers refused to provide the player's contract with PSG in their documentation. The judge then moved the hearing 27 September. Among the witnesses cited to appear is none other than PSG president Nasser Al-Khelaifi, although he previously said he would refuse to give evidence.
Neymar is also not expected to attend in person, with just his lawyers being there to present his case. Meanwhile, the Spanish tax authorities will be paying close attention, keen to get any evidence they can over Neymar's time in Spain, and particularly if the Brazilian is about to receive a lucrative pay out.