REAL MADRID
Eden Hazard drops out of Belgium squad
Hazard was called up by Roberto Martinez despite suffering an injury for Real Madrid but upon arriving in Belgium, the player returned to Madrid.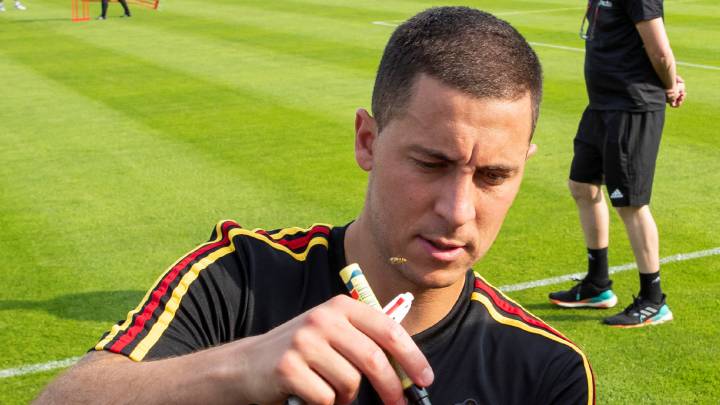 There will be no drama with Eden Hazard over the international break. The Real Madrid and Belgian attacker was called up by Roberto Martínez for the San Marino and Scotland games but has left his teammates to return to Spain after the Belgian team doctors said he had not fully recovered from the injury that has prevented him from making his Real Madrid debut.
Zidane and Real Madrid questioned the call-up of the player. They were concerned that he could suffer a recurrence of the injury he suffered at the end of preseason as they eased him back to action. "He can travel," said Zidane. "But he can't play. We know that and he knows that. I hope it's for the good of everyone."
"We won't take any risk," said Roberto Martinez. His intention was to call up Hazard and then wait to see how his injury developed. Real Madrid's summer signing did not make the Villarreal squad, however, and he remains out of contention. The federation demanded he travel but he returned as soon as he arrived.
Real Madrid can rest easy with the return of their star. Hazard has not yet featured for Madrid in a competitive game and they have Levante in the league after the break, PSG in the opening Champions League game, and then Sevilla, Osasuna and Atlético Madrid.