Mariano rejected Schalke 04 bid
The German Bundesliga side were the only suitor prepared to pay the striker the four million euro salary per season the player aspired to.
Striker Mariano Diaz did all in his powers to resist a move from Real Madrid despite interest in his services from Sevilla, Roma, Monaco and in particular German side Schalke 04. The Bundesliga outfit were the only club prepared to pay the forward a full four million euro salary per season (and not a wage starting from September). Despite the best overtures from the German side and coupled with the fact that the Gelsenkirchen outfit are not involved in European football in the 2019-20 season, the 26-year-old decided on remaining put at the Bernabéu despite not fitting in with Zidane's plans for the forthcoming campaign.
Mariano made it clear from the start that he had little interest in securing a move with Real Madrid anxious to recuperate some of the 20 million euro they paid for his signature in 2018. "I've no plans for him, he's with us, he trains but has yet to play" stated Zidane in the press conference after the ICC 2019 pre-season game against Arsenal. The striker only secured 39 minutes of collective playing time through the entire pre-season campaign and was forced to give up his No. 7 shirt to new recruit Eden Hazard and has been overlooked for recent LaLiga squad call-ups in the three games in the season so far (against Celta, Valladolid and Villarreal.)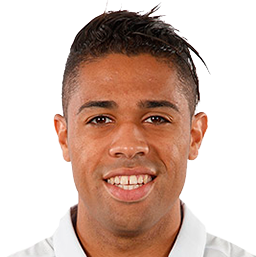 The player is reported to be happy with life in the Spanish capital and is aware that his chances of first team action this season are slim but maintains that the season is long and will do all in his powers to impress the French head coach.