Landon Donovan comparisons as Pulisic experiences slow start
Christian Pulisic's season with Chelsea is undergoing a slow start, with the new American star being compared with Landon Donovan, who also played in the Premier League.
Christian Pulisic is starting a new chapter in the Premier League with Chelsea and to date the expectacions deposited in the American international have yet to be fulfilled.
When comparing the former Dortmund player with US legend Landon Donovan, Pulisic has endured a rougher start in England. Donovan's start with Everton back in 2010 saw the player involved in his sides three wins and one draw, playing for a total of 308 minutes in the four opening games of the season.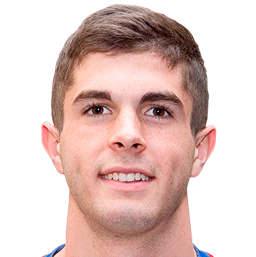 Christian Pulisic, on the other hand, has had ups and downs since joining the Blues and in his first four league matches, the American youngster has been less effective than Donovan. The 20-year-old Pulisic has 277 minutes played with the SW6 outfit recording a victory, two draws, and a loss in the season openers.
Chelsea are currently eleventh place in the Premier League standings, and even though the season is just starting, the Blues margin of error is minimal against the fan's high expectations with many of the Stanford Bridge faithful previously hoping that Pulisic would automatically step into Eden Hazard's shoes.