Real Madrid: Zidane's new challenge: balancing a lopsided squad
The Real Madrid coach has 4 midfielders and 9 attacking midfielders, 3 centre-forwards and no Pogba... an unbalanced midfield with plenty of finesse but low on clout.
We are three matchdays into the new season and Real Madrid is a team is disarray and apparently with no clear plan. In the first three league games of the season, Zidane has used 17 players and three different systems - and gained four points from a possible nine. Zizou started the campaign going 4-3-3 for the opening day meeting with Celta at Balaídos (1-3 win), then he switched to a 4-2-3-1 against Valladolid at home (1-1) before changing the set-up again to a 4-4-2 against Villarreal (2-2). The problem is that the Madrid coach has an unbalanced squad - one which is short out-and-out midfielders; he has just players for that role: Modric, Kroos, Casemiro and Valverde but nine players who are attacking midfielders: Bale, Lucas Vázquez, Rodrygo, injury-hit Asensio, Hazard, Vinicius, Brahim, James and Isco.
The events of last summer point the blame to the coach and the club. "We are going to see a lot of changes", Zidane told the media when he was asked about how the squad would be restructured. He spoke of a revolution, because he knew that he had taken the reins of a team in decline - despite having won four Champions Leagues in five years. The club gave Zidane full control but that only ended in a series of wrong decisions. Madrid meanwhile, didn't bring Zidane the player he wanted to launch his revolution - Paul Pogba.
The club did follow Zidane's advice in allowing five players to leave - Ceballos, Reguilón, Vallejo, Kovacic and Marcos Llorente. The latter two left 75 million euros in the club's coffers and also a void in midfield which has not been filled. The opposite happened with the new arrivals; apart from Hazard, a strategic signing who Madrid bought for a decent price (100 million euros). Madrid have spent a total of 198 million euros on players - none of whom are an improvement on those who have left and many have been brought in as second choice alternatives to first team regulars: Militão (50M), Mendy (48M), Rodrygo (40M) and Jovic (60M). That's 198 million euros which could have gone towards signing Pogba.
Nor were Madrid able to raise the cash needed to sign Pogba by offloading Bale and James,  (money which would have contributed to the transfer fee and Pogba's wages). Ironically, Bale, who Zidane ostracized at the end of last season and returned to defame with his ill-chosen words in July: "it would be better if he leaves tomorrow", has been the team's best player and is now first choice...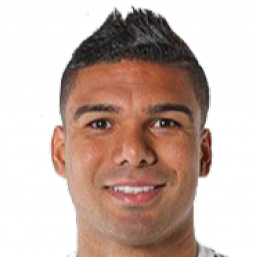 Only one Casemiro
The way the squad has been designed, Madrid would be in serious trouble if Casemiro suffers an injury because he has no natural substitute since Marcos Llorente crossed two to join Atleti. No one else in the current squad can perform Casemiro's role
Zidane thought Pogba was the answer to giving the team greater command in the centre of the park but he never publicly urged Florentino to sign him. Instead, Madrid ploughed more energy into trying to torpedo Barcelona's bid to re-sign Neymar. The so-called 'revolution' that Zidane spoke of when he returned to Madrid hasn't happened and the team is back at square one: nine players who were in the starting XI for the first home game of the season against Valladolid were part of Carlo Ancelotti's Madrid in 2014-15...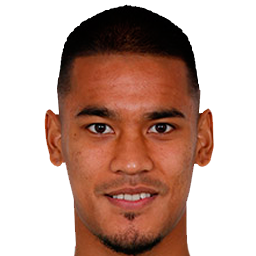 From having four goalkeepers to Courtois and Areola
Another area which has caused debate is the goalkeeping position. Zidane has gone from having a surplus of players for the position to be forced to enter the transfer market in the last week to sign one (Areola - on loan). At the end of last season, Keylor and Courtois were competing for the number one position, and Madrid also had Luca Zidane as third choice and Andriy Lunin -  who they bought for 11 million euros. When Keylor announced he was staying, Luca left to join Racing. Then Madrid loaned Lunin out to Valladolid before showing Keylor the door... which forced them to take Areola on loan.