BARCELONA
Messi can leave Barcelona next year
According to sources of at Barcelona, Lionel Messi can leave the club at the end of every season depending on how he feels in the summer.
Within Lionel Messi's Barcelona contract that runs until 2021, there is a clause that allows him to opt out at the end of every year if he choses to, according to El País. The decision is placed solely on his wishes and his feelings at the end of the season after reaching 32 years of age.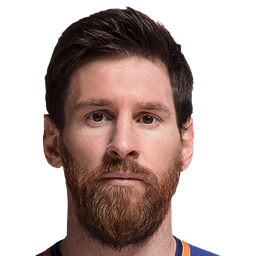 The club captain does not want to be a slave to any renewal - he has already renewed with Barça eight times most recently in 2017 - after signing his first contract with the club in 2005.
Agreement built on Messi loyalty to Barcelona

El País quote sources at Barcelona who says: "We accept that he can stop whenever he likes, at the end of every season, and that's what both parties have agreed."
The club, according to the same story in El País, don't believe it to be unique and they had the same agreement in place with the likes of Andres Iniesta, Carles Puyol and Xavi. The agreement is built on trust between Barcelona and Messi and they do not fear him negotiating with another club in January considering he can leave in June.
Th same source says: "With the amount he's on, it's very difficult for him to go to another club. With his age, it's a very difficult signing to get."