Frank Lampard the key to Christian Pulisic's adaption to Chelsea
The new Chelsea signing is settling into his life in London and with Chelsea, with his coach Frank Lampard being a huge part of Pulisic's adaption to Stamford Bridge.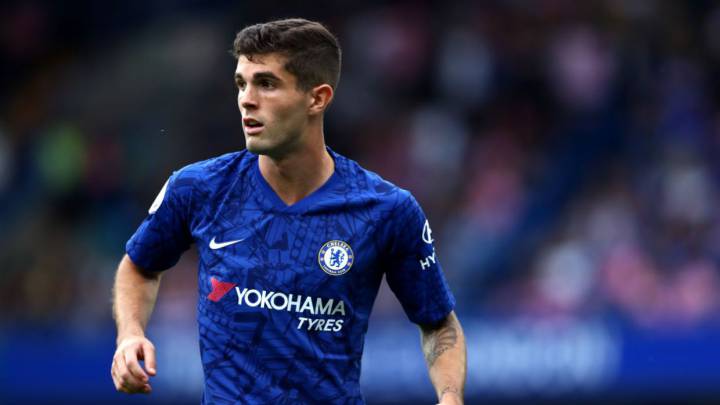 Christian Pulisic arrived at Stamford Bridge during the Blues pre-season having been with Borussia Dortmund for the rest of the 2018/19 season following his transfer to Chelsea in January.
The American winger has said that playing with the London side is amazing, and is slowly adapting to the Blues dynamic, earning the trust of Frank Lampard who has used Pulisic in all five off Chelsea's competitive games.
The bar was set high for the US international, with people questioning whether he would be up to the task of taking Eden Hazard's place in the team, but with the season just underway Pulisic clearly has the support of his team and, in particular, his coach.
Christian Pulisic explained to reporters the role Lampard has had in his adaption process with Chelsea, "Frank's a great guy and he's helped me so much, and he understands where I'm coming from. He's done a really good job, helping me, and teaching us, especially a lot of the younger guys on the team."
Pulisic is yet to reach his best form in the Premier League; Lampard clearly trusts him, and after his performance during the UEFA Super Cup, the long-term future for the 20-year-old, with a little patience, could be very bright in London.