Benzema says he made Real Madrid's BBC work
The French striker spoke to RMC Sport and confessed his move against Atlético was the best thing he's done so far in the Champions League.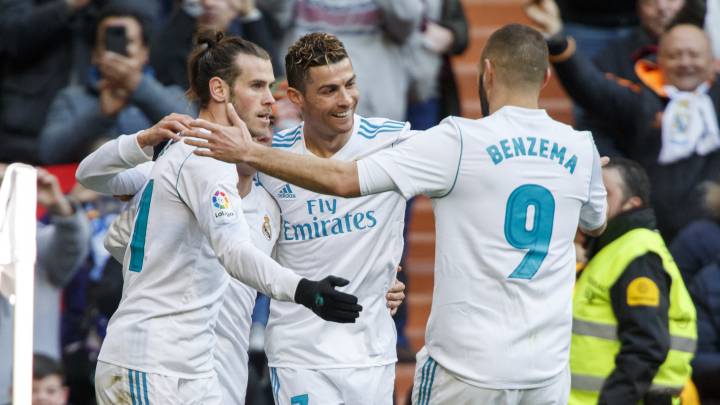 Karim Benzema has been at Real Madrid for 10 years now, and is the third most veteran member of the first team squad, after Sergio Ramos and Marcelo.
The French striker, alongside Gareth Bale and Cristiano Ronaldo, formed a front line known as the BBC that won four Champions League titles in just five years.
Benzema on the BBC

French outlet, RMC Sport, spoke to Benzema about his time with Real Madrid.
Talking about the BBC, Benzema said: "You had a rocket (Gareth) and a goal scorer (Ronaldo), and then there was me, the piece that made it all work."
He was also asked about the change from Olympic Lyon, where he scored 66 goals. "Here, the finisher was Cristiano. I played a different role. I was involved more in the construction of moves and trying to open up spaces. For me, he was the the best goal-scorer even if he played on the left. I moved away to open up space and let him score."
Champions League moments

As to the Champions League, Benzema said that for him "it's like a World Cup", and he focused on two special moments in the tournament for him. Firstly, his goal in the 2018 final against Liverpool: "I needed that goal. It was one of the best feelings I've had since I was little".
The other, his move against Atletico Madrid in the semi-final in 2017. "That's how I define football. If I'm a fan who goes to the stadium, I'm going to see that, because there are always goals, but things like that don't happen every day. In a game like that, against a rival like Atlético, for me it's worth more than a goal. It's the best thing I've done in the Champions League".