Neymar: PSG star "dejected" after failed Barcelona transfer
"It's a problem for Brazil," Tite told AS. "He is indispensable for us and like everybody I'm hoping it all works out for him back in Paris."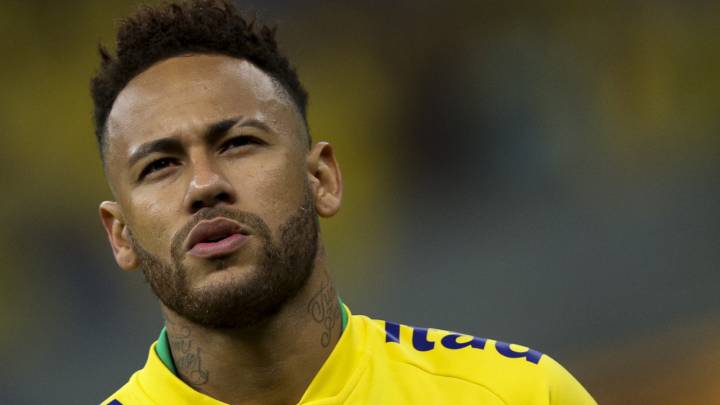 Neymar is "melancholic, sad and dejected" after his failed bid to secure a move from PSG back to Barcelona this summer, according to his teammates in the Brazil national side. The forward arrived in Miami on deadline day still very much a PSG player, despite reportedly offering 20 million euros of his own cash to try and push a deal through, and while he was all smiles during open training sessions behind the scenes his demeanour is causing concern.
Until now, Neymar has always been a player very much in charge of his own destiny and the fact that he finds himself in his current situation has not gone down well. With PSG not inserting a minimum release clause into his contract there is no open bidding point at which to start for clubs interested in acquiring his services, which had led to Barcelona, Real Madrid and Juventus being rebuffed all summer despite throwing names including Ousmane Dembélé, Ivan Rakitic, Nelson Semedo, Gareth Bale, James Rodríguez and Paulo Dybala around in an attempt to persuade PSG to do business.
Now, Neymar's predicament is unprecedented. No longer assured the starring role he moved to Paris to secure with Kylian Mbappé the darling of the French capital and Edinson Cavani a more respected servant of the club, it remains to be seen how the Brazilian will be welcomed back by his employers, his teammates and the Parc des Princes faithful.
Tite: "W
hat happens at PSG is out of my hands"
"It's not just a personal thing, it worries me because it's a problem for the national team," said Brazil coach Tite when asked by AS how he was intending to lift the spirits of his forward. "Neymar is indispensable for us. When he is on the pitch, 50 percent of our goals are either scored by him or created by him. But what happens at PSG is out of my hands. I'm the same as everyone in this situation, hoping that everything works out for him back in Paris."
In the absence of his father, who is at a conference in Edinburgh, and the majority of his usual entourage, Tite has asked Thiago Silva, Marquinhos, Dani Alves and Casemiro, his closest friends in the squad, to keep him under their wing.
In the meantime, the Brazil Football Federation is keeping their star turn very much under wraps in Miami. Neymar is training with the rest of the side but has made no media or publicity appearances and all eyes will be on him when Brazil play Colombia in Florida and then decamp to Los Angeles to take on Peru. After that, it's back to Paris and an uncertain welcome from the club he made it very clear this summer he no longer wants to play for.