Bartomeu: "As of today, Neymar does not form part of our plans"
The club president stated on Barça TV that signing the Brazilian would have been an "extra" and he was a request from the sporting section of the club.
Barcelona club president Josep Maria Bartomeu faced a series of questions from members of the Catalan press corps on Barça TV where the 56-year-old executive was offered his view on the club's pre-season with the bulk of the questions focusing on the Neymar transfer saga. 
Could Neymar join the club in January?
No.
Was De Ligt a target for the club?
Yes, but in the end he opted not to join us.
What happened with the Neymar case?

He appeared as an "extra"  that wasn't part of our original pre-season planning. There was a negotiation process and ultimately nothing came from it.
Who decided to sign Neymar?
The people who oversee sporting issues, Abidal, Planes, Valverde and the scouts. They requested that the board pursue the player.
Did the players request his signing?
I van't reveal private conversations but many were excited at the prospect of a former team mate returning.
Was a swap deal the only one brokered?
We never put names on the table. PSG requested certain individuals but no names were submitted from our side.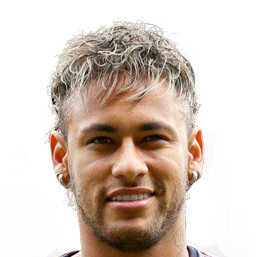 But weren't you prepared to pay with money and players?
That's what PSG wanted.
Did Messi ask you to sign Neymar?
No. That's simply a rumour.
Had Dembélé accepted to form part of an exchange, would Neymar be here today?
That has nothing to do with the matter.
Do you rule out the Brazilian arriving in a future transfer window?
At present it's ruled out but we will review the situation again with our sporting directors in January of February.
Were Real Madrid in the hunt for the striker?
From what I know, three clubs were actively interested in his services.