Gareth Bale 'plays happy' with Wales
Despite a difficult summer, the Welshman has made a good start to the season and once again stepped up for Wales to save Giggs' blushes.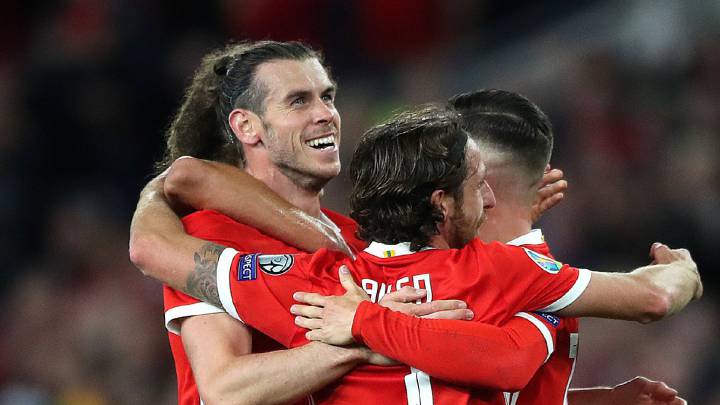 Despite a summer filled with stories of discontent and a failed move to China, Gareth Bale remains a Real Madrid player and, so far this season, a key cog in Zidane's side - in Matchday 3 of the LaLiga season, the Welshman saved Madrid and Zidane's blushes - before being sent off - in their 2-2 draw at Villareal.
Playing happy
"I wouldn't say I'm playing happy", Bale told Sky Sports on Thursday, but a day later he was once again key to his country's fortunes, scoring the winning goal as Wales beat Azerbaijan in their Euro 2020 qualifier. Moreover, Bale has, incredibly, been involved in Wales' last 19 goals, scoring five and providing an assist in the other 14 - against Azerbaijan, Wales' first goal was a fortuitous deflection, but came from Bale's skill and subsequent shot.
Scapegoat and turbulence
"I was made more of a scapegoat than most, I take it with a pinch of salt even though maybe it's not all fully fair," Bale complained on Thursday as he looked back on the summer during the international break. "I'm sure there'll be plenty more turbulence, to be honest. I suppose it is something you will have to speak to Real Madrid about and it's between me and them, and we will have to come to some sort of conclusion," he added.
Despite his promising start to the campaign - Bale moved into the top 20 all-time Real Madrid goalscorers with his brace against Villarreal - he will miss Real Madrid's next league game through suspension and time will tell how things pan out between club and player.