Drinkwater brutally attacked outside Manchester club
According to reports in English newspapers, the Chelsea player on loan at Burnley was jumped on as the group chanted "break his legs".
Danny Drinkwater, the Burnley footballer on loan from Chelsea, was brutally attacked outside a club in Manchester hours after his side's 3-0 loss to Liverpool in the Premier League.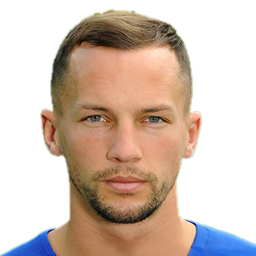 Drinkwater 'curled up in a ball'
According to reports in the English press, the former Premier League champion with Leicester City was set upon outside the Chinawhite club after trying to chat up a rival player's girlfriend. After being ejected from the establishment by the security team, the group of up to six men attacked with a blunt object.
The report quotes a source saying that it was "incredibly nasty" and that there was "blood everywhere". Chants of "break his legs" could be heard as the men jumped on his legs.
An intoxicated Drinkwater had been heard saying that the girlfriend of Scunthorpe United's Kgosi Ntlhe was "coming home with me" and when he was asked to leave her alone a scuffle began. It was at this point that the pair were forced to leave the building and the vicious battering took place.
A source told the newspaper: "At one point he was curled up in a ball on the ground, as they repeatedly jumped up and down on his ankle and shouting, 'Break his legs'."
"They knew he was a Premier League star and it was his livelihood."
Both Burnley and Chelsea had said that he had been sidelined but gave no information about the attack.
Read the full story here.