Cavani in line for PSG-Real Madrid Champions League return
The Uruguayan's expected availability for the Ligue 1 giants will give some positive news to Thomas Tuchel as the quest for continental glory restarts.
There's some good news for PSG. Edinson Cavani, who was initially believed to be out of the opening Champions League group fixture against Real Madrid, is now looking like he will be able to feature.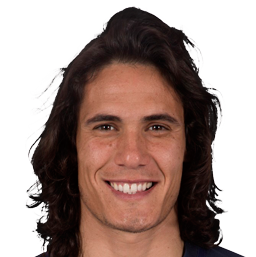 Cavani expected to face Madrid
The player's recovery from his hip injury had initially suggested that he would not be able to play for Thomas Tuchel's side as they, once again, aim to achieve the dream of lifting club football's greatest prize. According to L'Equipe, however, the Uruguayan striker is potentially in line to claim some minutes four days before the big clash as PSG face Strasbourg in Ligue 1.
Cavani's young strike partner, Kylian Mbappé, continues to be ruled out of the game in Paris against a club that remains focused on signing him. The Frenchman is recovering from a muscle injury he suffered in the game against Toulouse and is not expected to make a miracle appearance. He is joined on the sidelines by another forward, Neymar, who remained at the club after an interesting summer, but is suspended for three games for criticising the referee of the PSG-Manchester United tie in last season's competition.
Abdou Diallo, who was also injured against Toulouse, should be ready for the visit of Los Blancos, as well as Ander Herrera, who has yet to make his debut. Kehrer and Draxler are both doubts while all eyes will be on deadline day signing, Mauro Icardi.